District: Silver Comet
Located within Powder Springs, Austell, Mableton, Smyrna, Vinings, Kennesaw, Acworth, and North West Cobb.
---
Upcoming Events:
Silver Comet Webelos Woods
When: October 7-9, 2022
Where: Bert AdamsScout Camp | 218 Scout Rd, Covington, GA 30016
Theme: Journey On!
This annual event is for WEBELOS and Arrow of Light Scouts and is a unique opportunity to learn how to work as a patrol, play fun games, and meet other scouts from the Silver Comet District.
We are looking for troops to host games and guide the WEBELOS and Arrow of Light Scouts in using the Patrol Method. Other opportunities are available for the Campfire, C.O.P.E., and Scouts' Own.
To volunteer, please email membership@silvercometdistrict1.mytroop.us
$20 per Scout, $10 per adult
Silver Comet District Camporee
October 2022. The Silver Comet District has been overrun by zombies.
Scouts BSA Troops and Venturing Crews from around the District MUST come together to overcome the brain-eating undead and save us all!
We've established a zombie-free area at Camp Allatoona in Acworth and invite your unit to join us to sharpen your zombie survival skills at the Silver Comet Fall Camporee.
Date: October 21, 2022
Location: Allatoona Aquatics Base
Silver Comet Cub Scout Shoot Out

When: Saturday, November 5th | 10:00 am - 4:00 pm
Where: Stout Park, 5420 Stout Pkwy SW, Lithia Springs, GA 30122
Cost: $10 per Scout (patch included)

Hear Ye! Hear Ye! Calling all Lords and Ladies, Earls, and Squires! The Silver Comet District is proud to announce the return of the District's greatest shooting competition, the Cub Scout Shoot Out (formerly known as Turkey Shoot)!

Demonstrate your skills with our main competition, BB precision shooting. Scouts will be grouped by Pack and will receive their time slot assignment prior to the event. The winning marksman from each Pack will receive a frozen turkey to take home, just in time for Thanksgiving!

But the fun doesn't stop there! We'll have archery and slingshots, and even a Nerf gun range for the Lions! There will be a rock-climbing wall, field games, and tons of activities. Not to mention, did we say FOOD?

Scouters Winter Campout 2023
When: January 5-8, 2023
Where: Woodruff Scout Camp
Cost: $25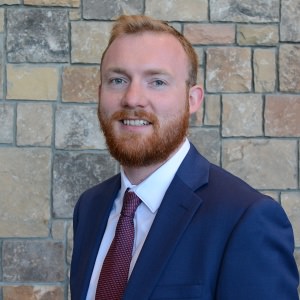 Silver Comet District Executive
(770) 989-8820