District: Silver Comet
Located within Powder Springs, Austell, Mableton, Smyrna, Vinings, Kennesaw, Acworth, and North West Cobb.
---
Upcoming Events:
2022 Silver Comet NOVA Award Workday "Down & Dirty"

Does your Cub Scout love Science? Are they curious about how the world works? Join us for the Silver Comet District "Down & Dirty" NOVA Award Workday.

The NOVA Awards program incorporates learning with cool activities and exposure to science, technology, engineering, and mathematics. For this award, Scouts will explore how earth science affects their lives each day.

Successful completion of all requirements and prerequisites qualifies the Scout to earn their NOVA patch (or pin if they've already earned their patch).

When: Jan 29, 2022 From 2:00 PM - 4:00 PM

Location: American Legion Post 304 - 4220 S Main St, Acworth, GA 30101

Cost: $15 per Scout, includes all necessary supplies (Lions and Tigers are not eligible for this class. Wolves, Bears, Webelos, and Arrow of Light Scouts only please).

Registration is open now and closes Friday, January 14th. Class size is limited to 24-Scouts, so don't delay, register today!
Silver Comet Merit Badge Day
The Silver Comet District is proud to announce the first in a series of Merit Badge Days, presented by the fully trained Merit Badge Counselors of the Silver Comet District. Our goal is to use the Merit Badge program as the backdrop to engage youth in a deeper understanding of a vocation or hobby that they may be interested in.
Merit Badges provide an opportunity to learn important skills, introduce lifetime hobbies, and inspire career paths. Completing a merit badge takes not only interest and effort, but meaningful engagement with subject matter experts, and ultimately ends with advancement and recognition.
Date, Location, and Cost
Saturday, February 12th, 2022
$5 per class / per Scout
McEachern Memorial United Methodist Church
4075 Macland Road
Powder Springs, GA 30127
Morning Session Classes
Healthcare Professions Instructor: Nikki Hauser Class Size Limit: 12 Scouts
Public Speaking Instructor: Jeff Starnes Class Size Limit: 12 Scouts
Soil & Water Conservation Instructor: David Briick Class Size Limit: 12 Scouts
Weather Instructor: Jayme Smith Class Size Limit: 12 Scouts
Afternoon Session Classes
Coin Collecting Instructor: Russ Danser Class Size Limit: 12 Scouts
Family Life Instructor: Tracye Kamperman Class Size Limit: 12 Scouts
Fingerprinting Instructor: Shawn Blake Class Size Limit: 12 Scouts
Railroading Instructor: Ron Lundgren Class Size Limit: 12 Scouts
Important Information
Masks will be required.
Upon registration, Scouts should request from their Scoutmaster that an electronic blue card be started, and the appropriate Counselor should be connected to the Scout in Scoutbook. Hard copy blue cards are also accepted and should be signed off on by the Scoutmaster prior to the class.
Requirements (broken down by prerequisite, classroom, or post requisite) for each merit badge can be found in the attached document. Scouts should review prior to the class and prepare accordingly.
Each Merit Badge Counselor will provide their contact information to their registered participants so that Scouts can complete any requirements not covered in class. However, Scouts may opt to finish the badge with a different, registered Merit Badge Counselor of their choosing (closer to home, etc.). Scouts should ALWAYS copy a parent or guardian on any communication with their Merit Badge Counselor.
Each Scout must "actually and personally" fulfill each requirement. Simply taking notes, completing a workbook, or listening during a group instruction session does not constitute completing a requirement. If the requirement says to discuss or demonstrate, then each Scout must individually discuss or demonstrate whatever is required.
Scouts registering for both morning and afternoon sessions should bring a bag lunch.
Have an issue or concern about merit badge instruction, whether at the event, through individual counseling, at summer camp, or through any other avenue by which Scouts pursue merit badges? Please see the BSA form for "Reporting Merit Badge Counseling Concerns". This form can be found at:
http://www.scouting.org/scoutsource/GuideToAdvancement/Appendix/ReportingMeritBadgeConcerns.aspx
---
Silver Comet District Banquet
Come to the beach, where the sky is blue…
Aloha! The Silver Comet District is proud to announce the annual 2022 Silver Comet District Banquet, with a Hawaiian twist! The Banquet is an opportunity to recognize Silver Comet Scouters for their contributions to the Scouting community throughout the 2021 Scouting year.
This year's theme is Hawaiian luau. You'll be serenaded with tropical tunes by our very own John Caputo, and food will be catered from Waikikie Hawaiian BBQ. There'll be prizes galore, with a grand prize opportunity to win (1) entry to either Wood Badge or Powderhorn in 2022! We'll celebrate our accomplishments from the past year, and we'll laugh and cry together over the tribulations. We'll hand out awards and recognize superior volunteers.
Speaking of superior volunteers…do you have a Unit volunteer who has gone above and beyond? They might be the Assistant Den Leader that is always there when help is needed, the Committee Member that somehow keeps the accounts straight, or maybe that parent that keeps everything organized and moving forward. Consider nominating them for the Silver Comet Conductor Award! These awards will be handed out at the Banquet, with each unit receiving one nomination per 25 registered youth.
We'll also celebrate our 2020 District Award of Merit recipients and welcome the 2021 Class of recipients into this distinguished fold. District Award of Merit recipients are honored for their many years of outstanding service to the Scouts and Scouters in their Units, in our District, and in our Council. The time, experience, and expertise these individuals have so generously devoted to Scouting over the years have brought many memorable experiences and the true Spirit of Scouting to the Scouts and to their fellow Scouters throughout our District. Know somehow that fits the bill? Please nominate them!
More information about the District Award of Merit and the Silver Comet Conductor Awards can be found at https://www.silvercometdistrictbsa.org/.
Date & Time
Thursday, March 10th, 2022
7:00 pm – 9:00 pm
Location
McEachern Memorial United Methodist Church
Christian Life Center
4075 Macland Road
Powder Springs, GA 30127
Cost
$15 per adult (please, no children at this event)
Attire:
Class A uniforms or appropriate themed Hawaiian attire
District Directory
| File Name | Description | |
| --- | --- | --- |
| Silver Comet Merit Badge Day Class Schedule | | Download |
| Silver Comet Merit Badge Day Requirement Completion Plan | | Download |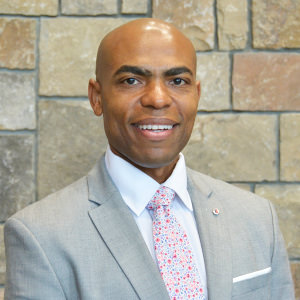 Silver Comet District Executive
(770) 956-2873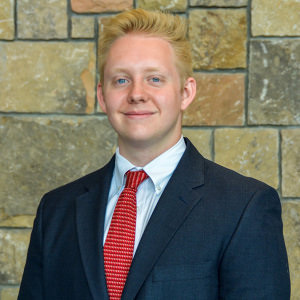 Silver Comet District Executive
(770) 989-8820