Career Opportunities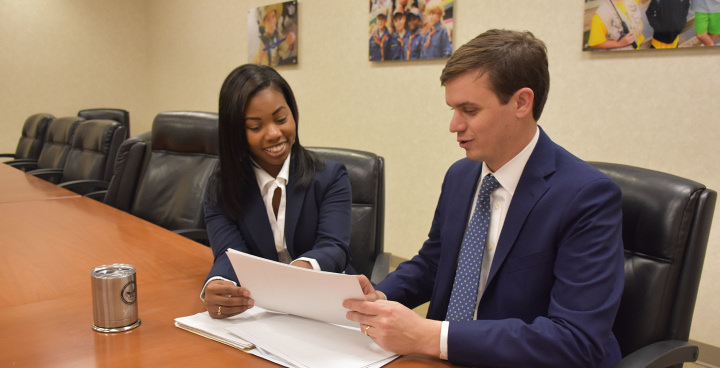 Scouting: A Profession with a Purpose, An Opportunity to Lead
Have fun and make a difference! Since 1910, the Boy Scouts of America (BSA) has helped change lives and build future leaders by combining educational and outdoor adventure with lifelong values and fun. Over 8,000 people volunteer their time to work with Scouting right here in metro-Atlanta. Only a few lucky ones get to actually have it as a career.
Training and Development = Success
We know that in order for people to grow and be productive, they need opportunities to learn. The fact that more than 75% of BSA's professionals receive training each year is a testimony to our commitment to you.
The BSA fosters an environment of continuous learning to nurture collective creativity; which benefits both professionals and the organization. We share knowledge, ideas and experience, creating a workforce that is involved in decision making and an inclusive work environment that ensures the succcess of Scouting in our community.
Fun with a Purpose
Does this sound like work? Share a meal with a community leader, learn from a business executive, visit a volunteer at camp, or go to an elementary school to talk with kids about becoming Scouts. Whatever your day looks like, we can guarantee it will include a lot of fun! If you are driven by hard work and rewarded by having fun and making a difference, becoming a district professional might be for you!
Full-Time Openings
Strategic Initiatives Development Director
Part-Time Openings
Internships