STEM Academy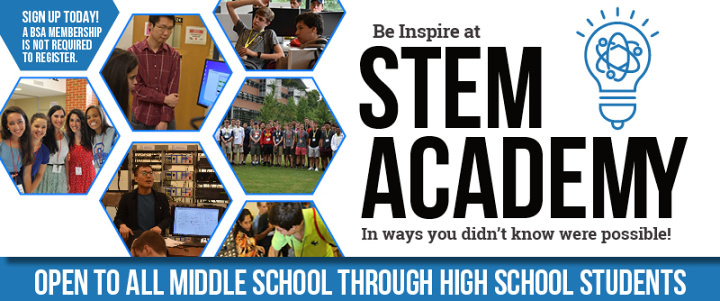 Join us June 6 - 10 for a STEM-themed Summer Camp
Open to all 8th Grade through High School Students!
OPEN TO ALL YOUTH. BSA MEMBERSHIP NOT REQUIRED. Our mission is to have 8th grade and high school students leave our academy with a deeper understanding of what STEM professionals do every day and how they change and build the world we live in. This is a unique and great way to get your high school students motivated about their future careers. Scouts will have the opportunity earn STEM Merit Badges, including the Construction Merit Badge.
When: June 6 - 10, 2022
Where: Georgia Tech
Who: 8th Grade through High School age students
Cost: $1200
Early Bird: $900 before April 2nd