Eagle Scout Alumni
The Atlanta Area Council congratulates all past and current Eagle Scout rank recipients! Once you have received the Eagle Scout rank you are an Eagle Scout for life.
There are plenty of opportunities to remain engaged with Scouting after earning the Eagle rank.
The Eagle's Nest
The Eagle's Nest is the Atlanta Area Council's Eagle Scout Alumni Group Including any Eagle Scout that currently lives in metro-Atlanta or earned their Eagle Scout Award in metro-Atlanta. Join one of our quarterly events!
---
Mission
The Eagle's Nest Gatherings are charged to offer opportunities to engage local Eagle Scout Alumni that are productive and helpful in fulfilling Scouting's mission within the Atlanta Area Council. The Gathering of Eagles will promote and/or conduct events which will create and encourage networking within the local Eagle Scouts of the Atlanta Area Council. The Eagle's Nest Gatherings will also monitor involvement of Eagle Scout Alumni to ensure sustainability.
---
How to get involved
Are you wanting to get more involved? There are several ways to volunteer. You can help a local unit or on the district level. Each district is supported by a committee which are always looking for big picture ideas.
Meet Your Fellow Eagles
There are several gatherings throughout the year you do not want to miss! Join us on LinkedIn or sign up for our emails to stay posted on future events.
---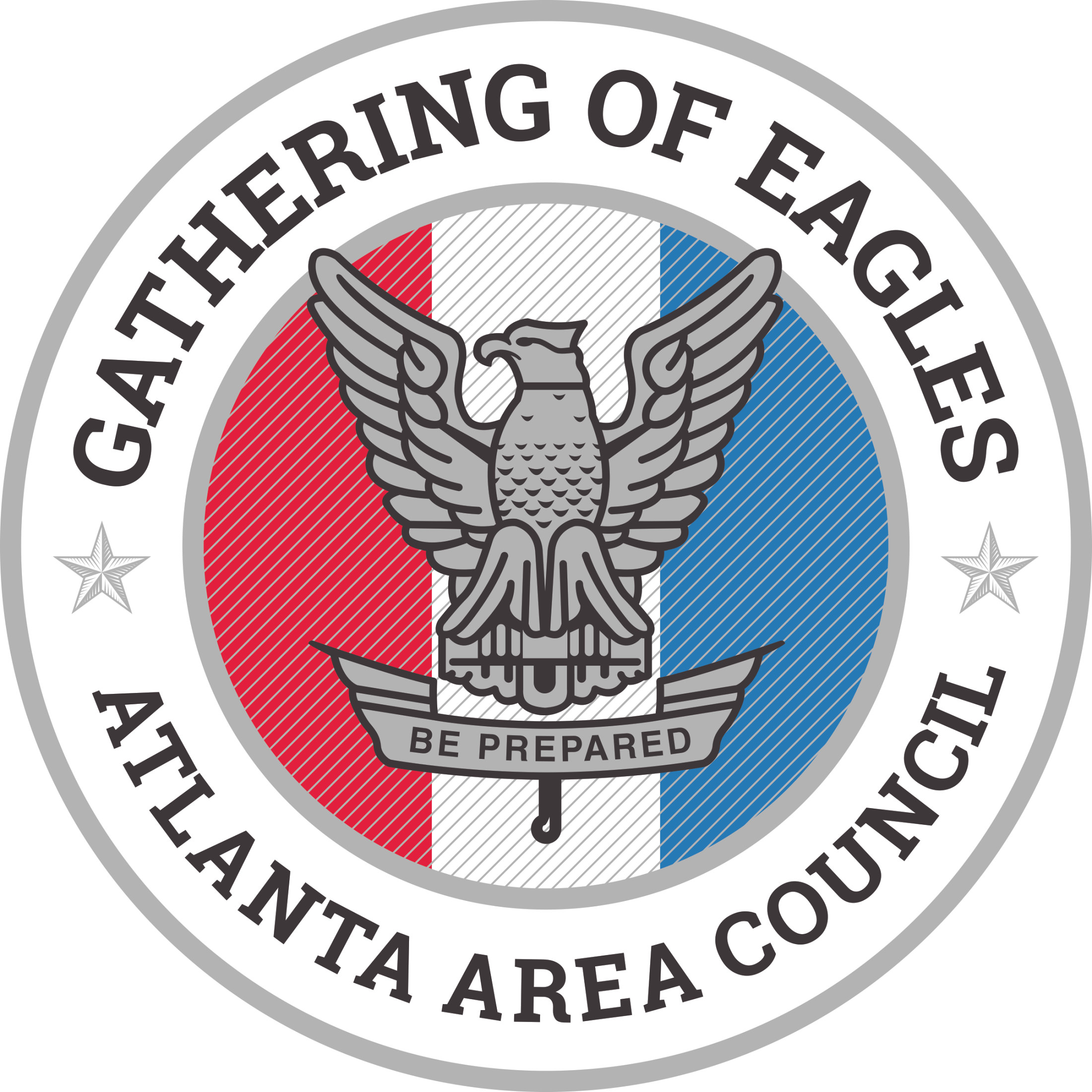 Let's Get You to a Gathering of Eagles Event!
To get more information or inquire how you can support an upcoming event, contact Katherine Hoogerwerf, Development Director, at khoogerwerf@atlantabsa.org or 770-956-5986.