District: Phoenix
Located within North Avenue, Virginia Highlands, Midtown and Buckhead, Moreland, Boulevard, Little Five Points, Memorial, Downtown Atlanta, Auburn Avenue, Courtland, Sandy Springs, and East Lake.
---
Upcoming Events
IOLS - Scouts BSA Outdoor Leader Training
When: September 8-9, 2023
Where: Bert Adams Scout Camp
Register

Phoenix District Cub Scout Adventure Day
When: Saturday, September 16, 2023
Where: MLK Jr Federal Park at the Tennis Court | 423 John Wesley Dobbs Ave, Atlanta, GA
Cost: $5 Youth | $0 Adults
What: Open to Cub Scouts and those who want to join Cub Scouts. Join us for a day of fun games and activities including BB guns, balloon pop, giant horseshoes, football toss, pong, softball toss, and lots more! A great start to a great Scout year!
Phoenix District Webelos Woods
When: Dec, 2nd, 2023
Where: Bert Adams Scout Camp
Who: Webelos I & II, Scouts BSA Troops, and adults
Cost: $5 youth/ $0 adult
What: Webelos I & II will enjoy a variety of camp activities, hosted by various troops from the Phoenix District. Webelos will have fun, and get a glimpse of the next step in Scouting: Scouts BSA.
Contact scoutlady2019@gmail.com with questions.
Phoenix District Camporee
Join us for fun challenges and competitions!
When: March 22-24, 2024
Where: Bert Adams Scout Camp
Cost:
Early: $20 youth/ $5 adult (until 12/31/23)
Standard: $25 youth/ $5 adult (1/1/24 - 2/23/24)
Late: $30 youth/ $5 adult (2/24/24 - 3/8/24)
For more information, contact scoutlady2019@gmail.com
Registration Opens October 1st!
Scouters Winter Campout (SWC)
When: January 12-14, 2024
Where: Woodruff, 31 Woodruff Dr, Blairsville, GA
Scouters Winter Campout (SWC) is where the Leaders of Packs/Troops/Crews/Ships get to experience what our Scouts BSA in their Patrols do at Camporees. You get to be the "Scout". Set up a Patrol of 8-10 adults, create a Patrol Name, Flag & Cheer in sync with this year's "The Magic in Scouting" theme. You'll participate in games, competitions, and more. You will be part of a 56-year tradition in the Atlanta Area Council. Don't miss out on the comradery and fun!
Cost: $25 I Late Cost (Starts 12/2/23) $30
Registration Opens September 1, 2023
---
Please visit our District Webpage at http://phoenixdistrictatlbsa.org/ for everything happening in Phoenix District
---
District Directory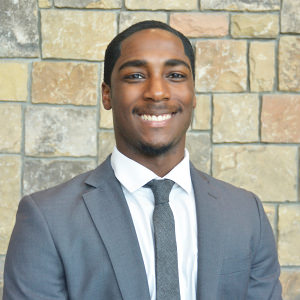 Phoenix Lead District Executive
(770) 989-2870