About the Atlanta Area Council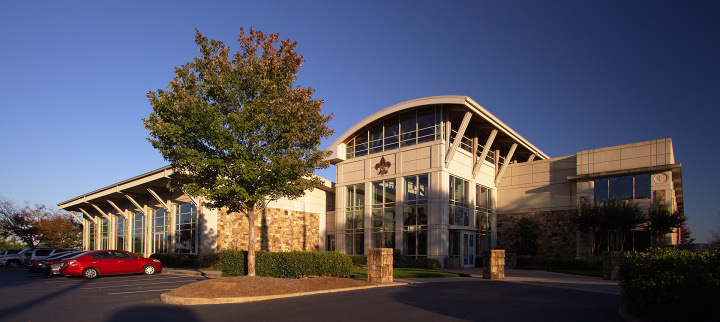 For more than 100 years, Scouting has helped build future leaders by combining educational activities and lifelong values with fun and adventure in the outdoors. We care passionately about what is happening to kids and our communities – and are dedicated to supporting an exciting, quality program that builds better young people and our future leaders.
Here in metro-Atlanta, Scouting continues to improve families and our community by serving thousands of youth across 13 counties: Carroll, Cherokee, Clayton, Cobb, DeKalb, Douglas, Fulton, Gwinnett, Haralson, Newton, Paulding, Pickens, Rockdale.
The Atlanta Area Council is divided into 13 geographical areas called districts. Each district is made up of local Scouting units called Cub Scout Packs, Scouts BSA Troops, Venturing Crews, and Exploring Posts. These units are chartered to a local school, religious organization, or community center.
Scouting activities happen all year-long in your local neighborhood or at one of our beautiful scout camps.
If you want to get involved with Scouting or have a question about the exciting opportunities Scouting offers Atlanta's families, please contact us at 770-989-8820.
Program Center Hours
8:30 A.M. - 6:00 P.M. (M-F)
9:00 A.M. - 1:00 P.M. (Sat.)
Closed (Sun.)

Program Center Holiday Hours
January 16 | CLOSED
April 7 | CLOSED
May 27 & 29 | CLOSED
July 4 | CLOSED
September 2-4 | CLOSED
November 23 - 24 | CLOSED
December 25 - 26 | CLOSED
Scout Shop Hours
10:00 A.M. - 6:00 P.M. (M-F)
9:00 A.M. - 2:00 P.M. (Sat.)
Closed (Sun.)
AtlantaScoutShop@Scouting.org
Scout Shop Holiday Hours
January 16 | CLOSED
February 20 | CLOSED
April 7 | CLOSED
May 29 | CLOSED
June 19 | CLOSED
July 4 | CLOSED
September 4 | CLOSED
November 23 - 25 | CLOSED
December 22 - 26 | CLOSED