Around the Campfire with Randy Rizor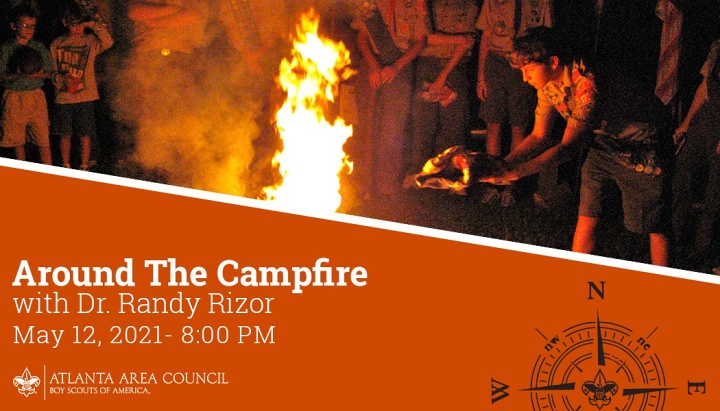 Date/Time:
May 12, 2021 8:00 pm to 9:00 pm
Location:
Virtual Meeting
-
-, GA 00000

Cubmasters and Scoutmasters,
I have a story to share with you. It begins around a campfire - on a little island in a harbor in England - over 100 years ago. Its chapters are still being written, and you are one of the authors. Its message remains powerful. I do not know when it will end, and yet I know what the final chapter will say!
The Atlanta Area Council has a special campfire planned on May 12 at 8:00 pm. I hope you can join me around the fire via zoom so that I can tell you more of the story and thank you for the important role you play in it. If you cannot join me, please extend the invitation to another leader in your unit that can.
Best regards,
Dr. Randy Rizor