Programming Merit Badge Day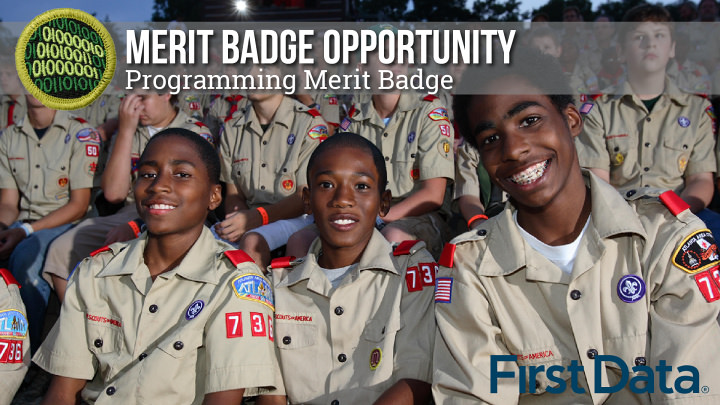 Get ready for our new Programming Merit Badge Day with First Data on May 11th! Learn how to write and test code that allows computer applications and software programs to run. Reminder: youth must bring their current cyber chip with them to complete the merit badge that day!
More information is below:
Location: First Data Corporate Office
Date/Time: May 11, 9:00 am – 3:00 pm
Lunch: Provided by First Data
Price: $25
Register Today!