Merit Badge Days
Want to learn from professionals in the field while earning a Merit Badge? The Atlanta Area Council is pleased to offer multiple opportunities throughout the year!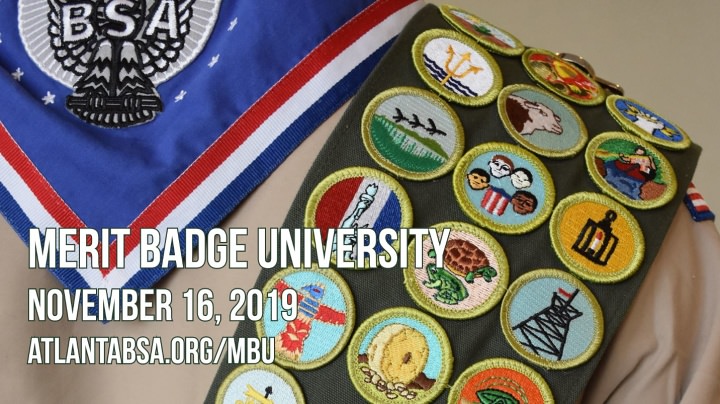 Merit Badge University
November 16, 2019
Merit Badge University is a quality Merit Badge program that helps Scouts learn about different fields of knowledge. By recruiting experienced professional counselors, Scouts receive an unparalleled experience. It's hosted on the beautiful Kennesaw State University Marietta campus, giving Scouts a great opportunity to experience a college atmosphere.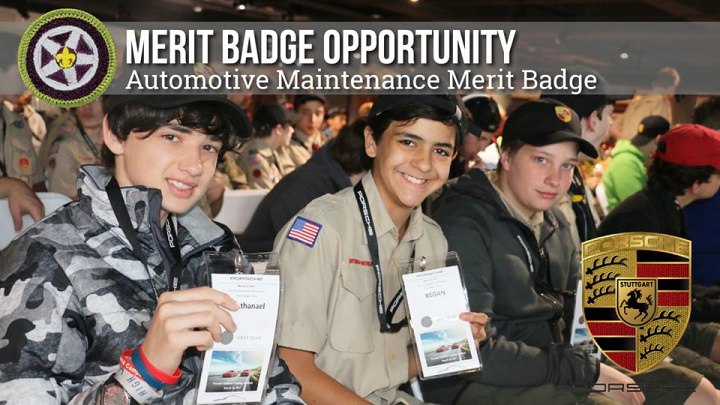 Automotive Merit Badge Day
Porsche Merit Badge is one of the most exciting Merit Badge opportunities. Scouts must attend both the Feb 22 & Feb 29 sessions in order to complete this merit badge. Youth must be 14 by 2-22-19 and this event is only $30.00 for a unique experience working with experts on the coolest cars on the planet. All proceeds go to the Atlanta Area Council, BSA Campership fund.
When: February 22 and 29, 2020
8:00 AM - 3:30 PM
Where: Volunteer Service Center(Feb 22) and Porsche Cars North American Head Quarters(Feb 29)
Cost: $30
Registration is now open!

Aquatics Merit Badge Days
Saturdays May - September, 2020
Camp Allatoona Aquatics Base offers Merit Badge courses through the summer and early fall.
Registration for 2020 opening in late 2019.