Atlanta Area Council Scouts Visit the National Jamboree
What is the National Jamboree?
Every four years, the Boy Scouts of America hosts a National Jamboree that brings Scouts and Leaders from all corners of the country together for a week and a half of pure scouting adventure. Over 15,000 Scouters made their way to the Summit Bechtel Reserve in West Virginia including our very own contingent of 104 youth and adults representing the Atlanta Area Council. On July 18 our group assembled at the Volunteer Service Center where they loaded on charter buses and made their way to West Virginia.

Our contingent was broken up into three smaller units, one girl unit and two boy units, each with their own Scoutmasters and Senior Patrol Leaders. Upon arrival on July 19, each unit set up their base camps and settled in for the week and a half ahead.
What does a Scout do at Jamboree?
Every day from the early morning until the early evening, youth were encouraged to participate in the dozens of programs scattered across the Summit's 10,600-acre property. It's probably easier to list the activities that were not available for Scouts to enjoy! Activities were grouped into several different themed program areas with some of the most popular activities including the Summit's skatepark, zipline course, whitewater rafting, and shooting sports. In addition to the traditional Scouting activities, plenty of programs related to conservation, STEM, inclusivity, and career development were offered as a way to prepare Scouts for the future.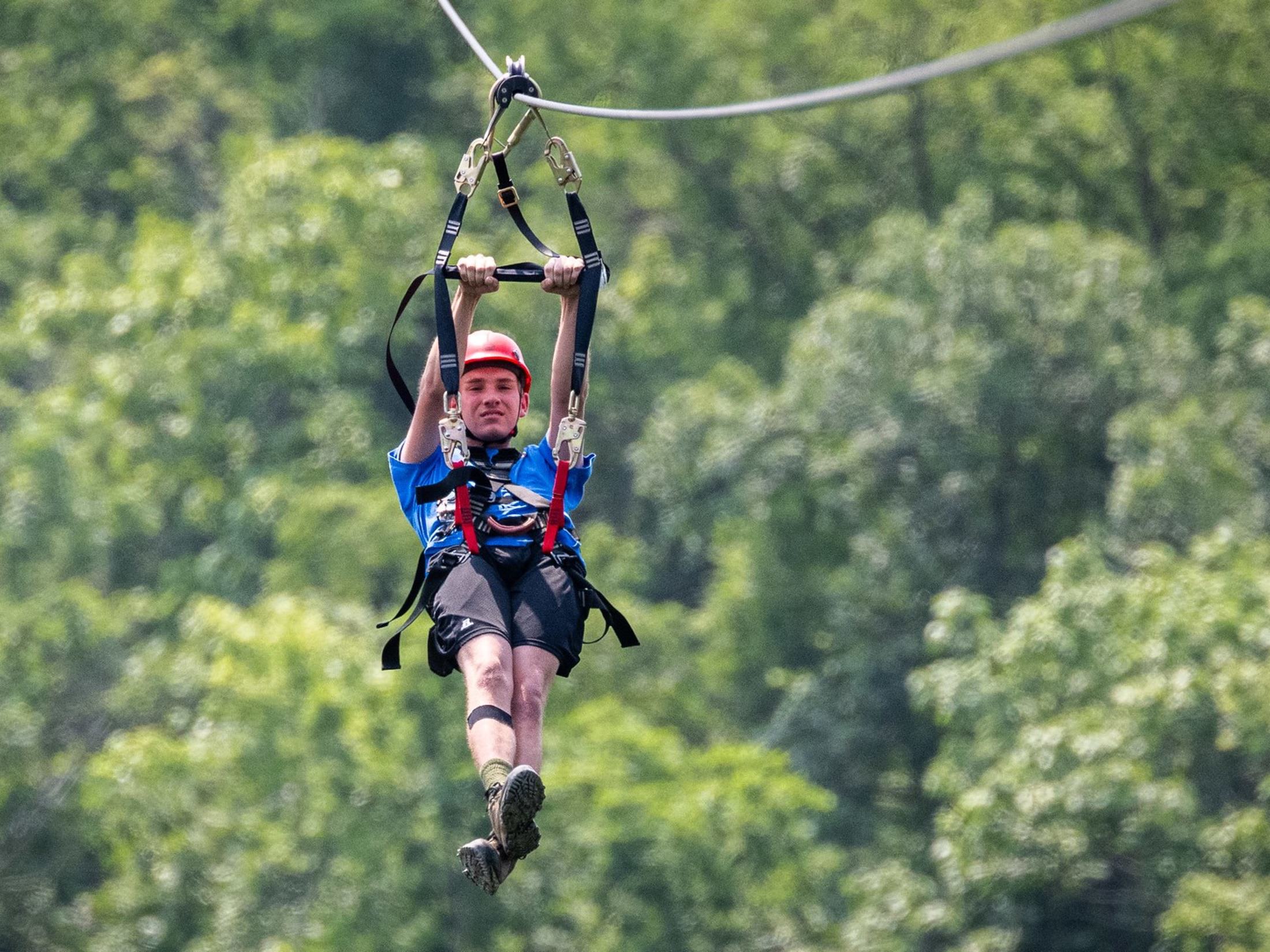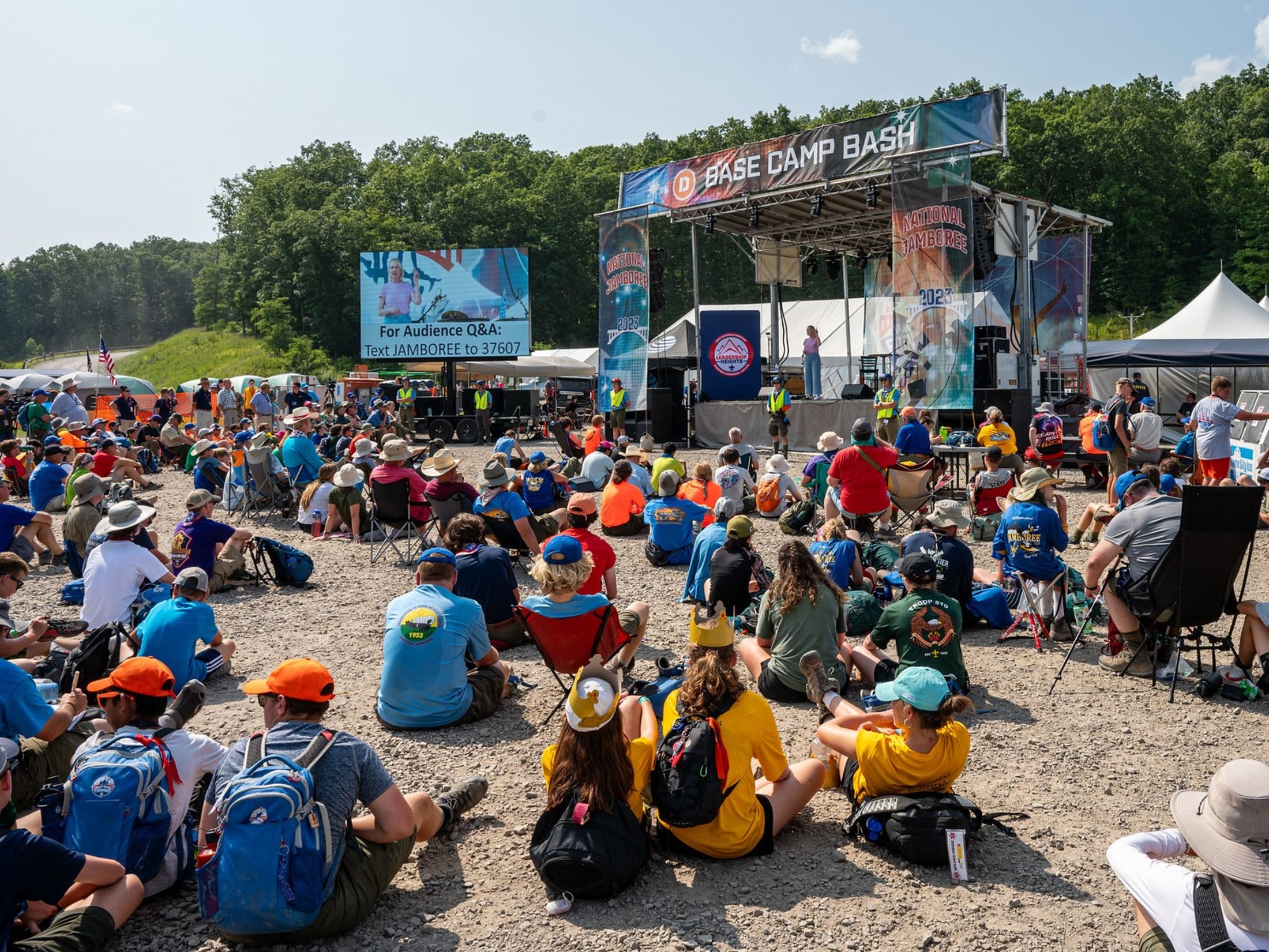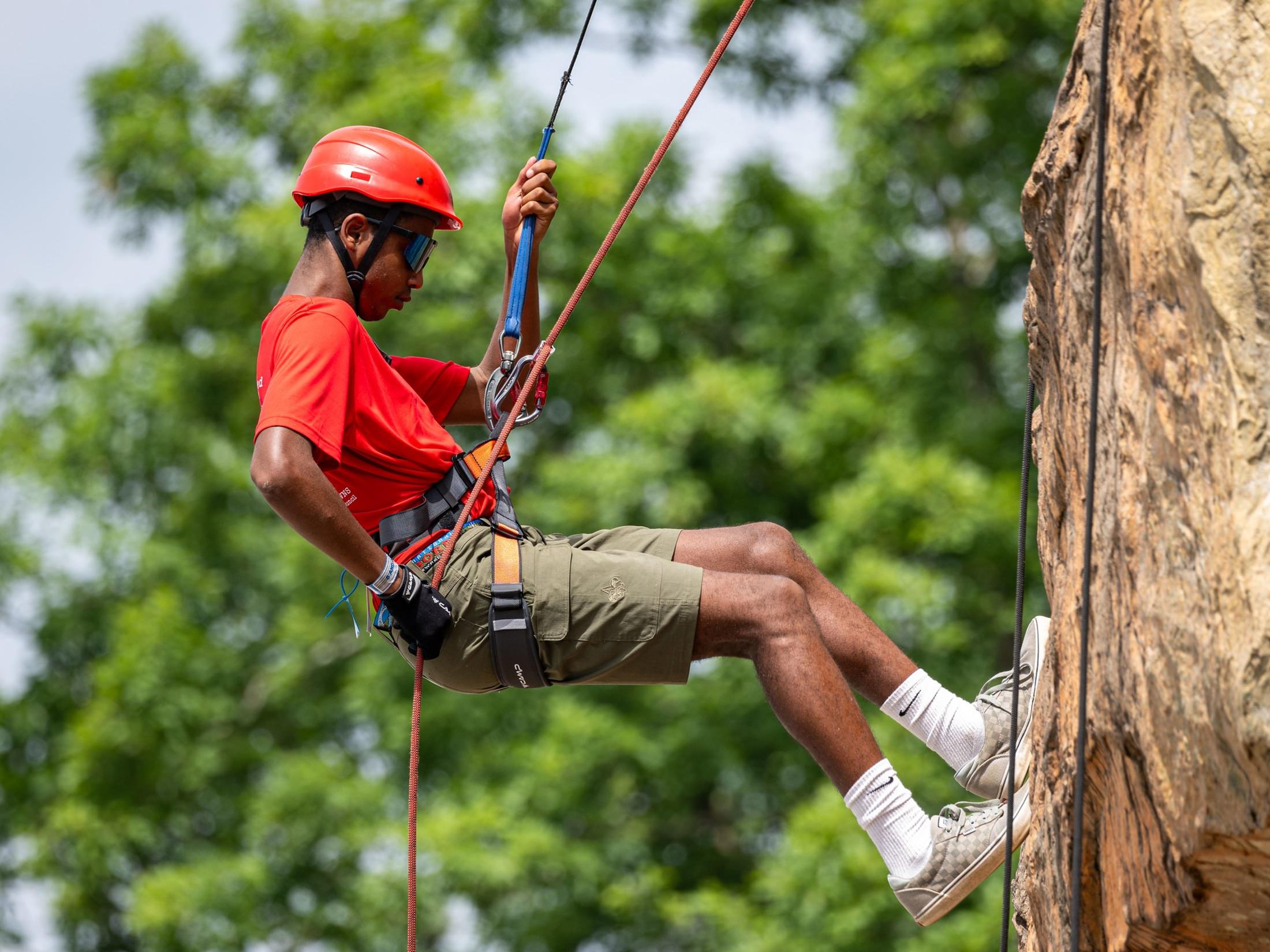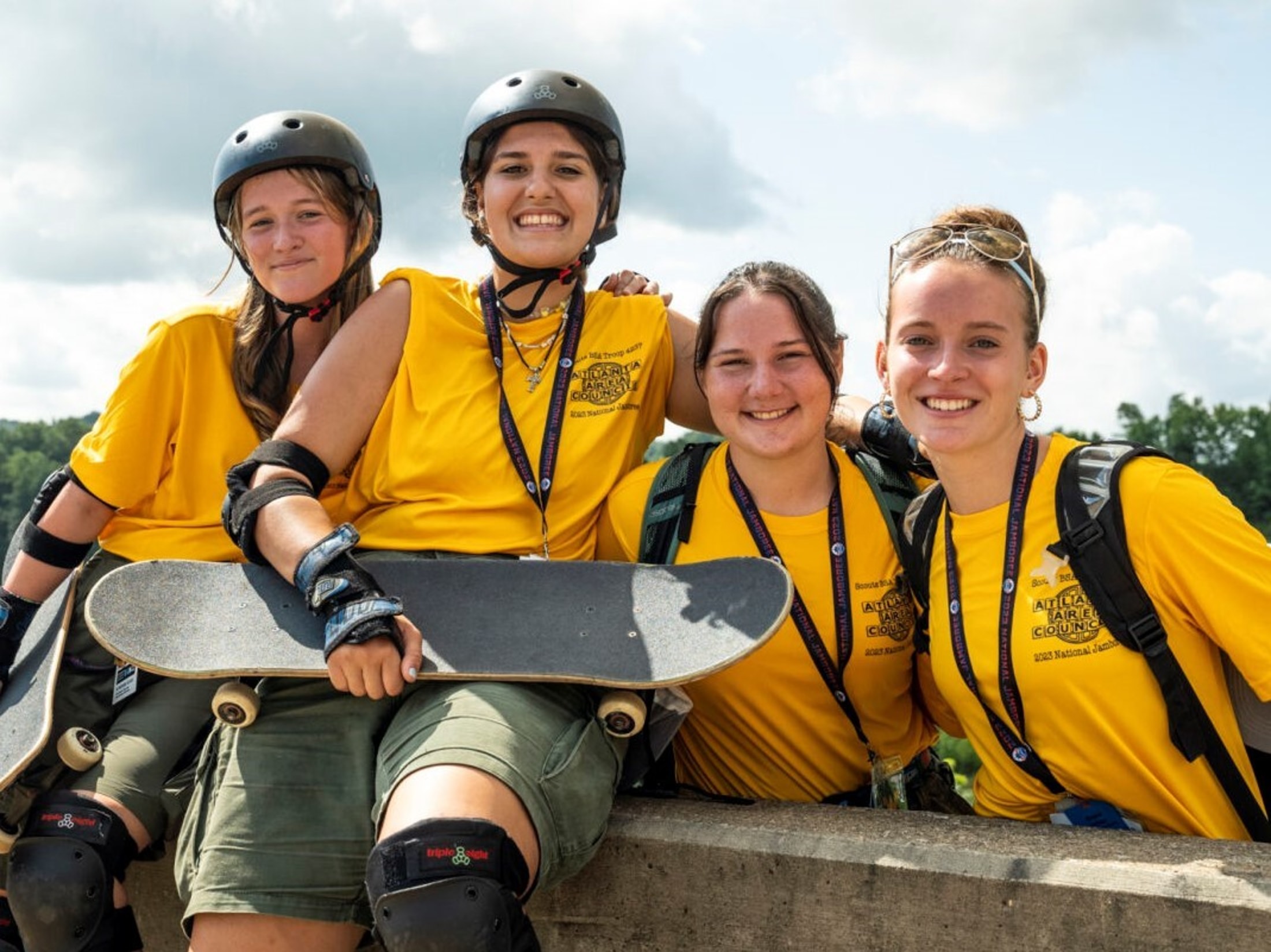 "I really liked the skate park. It was really fun and got me even more interested in Scouting! I really enjoyed just hanging out with my contingent and with the new friends I made. I love them so much! It was such a great experience."
- Jessica S. Tenderfoot Scout with Troop 5400 in Marietta
---
Patch Trading
The activity that seemed to grab the most attention was patch trading! Scouters love to collect patches and other Scouting memorabilia, and the National Jamboree is a special opportunity for the most passionate collectors to trade and display highly sought-after patches. It just so happens that the Atlanta Area Council had one of the most coveted sets at the Jamboree with our Waffle House-inspired All-Star Special patches.
The local West Virginia news station WVNS wrote a great story on the patch trading phenomenon and interviewed one of our very own Scouts, Jackson R. from Troop 795 in Marietta. Check it out here!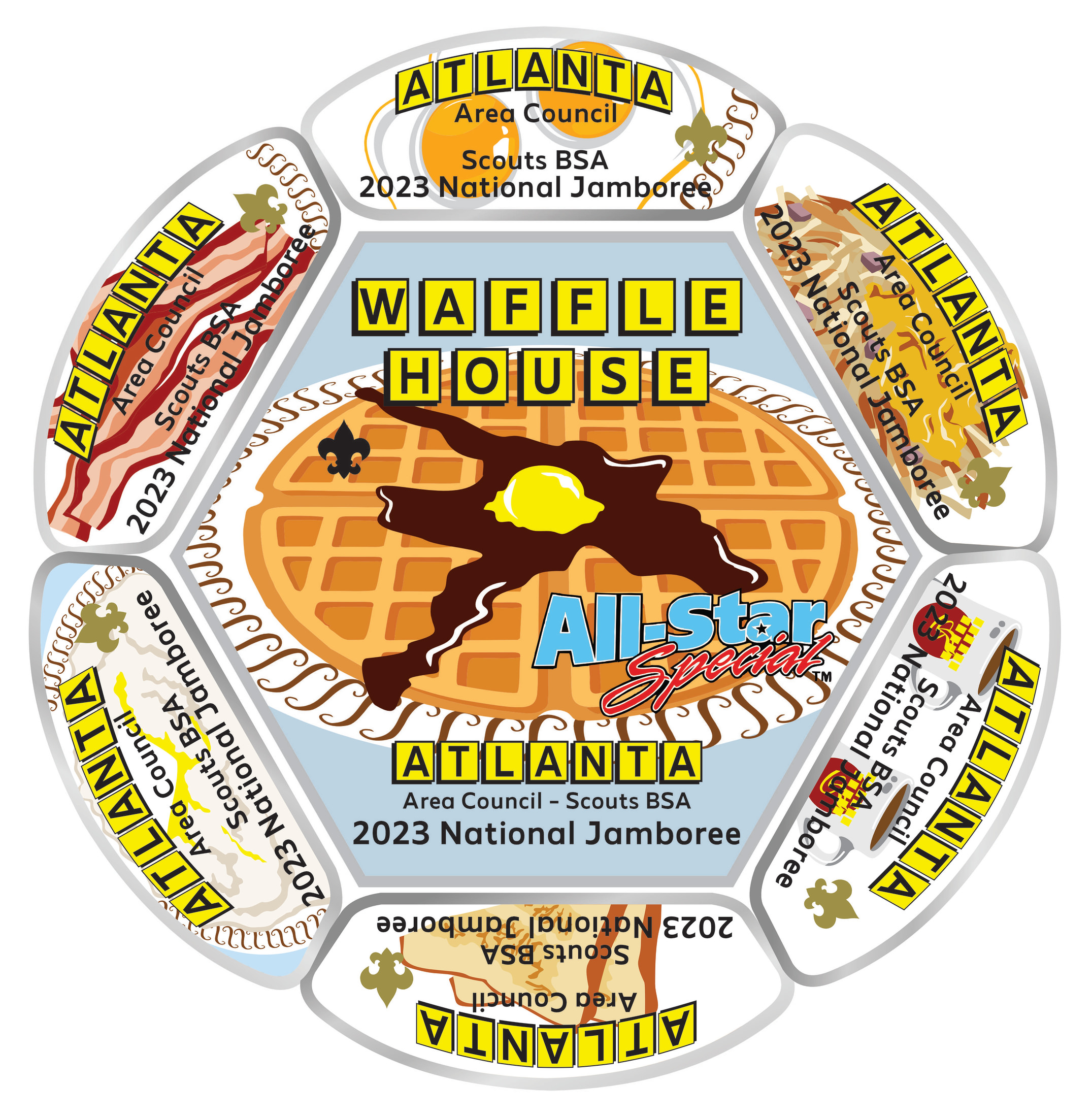 ---
Forward Together
The central theme surrounding the 2023 National Jamboree was 'Forward'. This year was in many ways a reimagining of the Jamboree experience because the Scouting program looks very different from what it was just six years ago at the last National Jamboree. With a greater emphasis on inclusivity and citizenship, 'Forward' is a glimpse into the future of Scouting and how it fits into the ever-changing world around us. Together as a movement, we move forward, finding ways to build upon the same great Scouting program we know and love, and making it more accessible so that every youth has the chance to be prepared for life.
"The once-in-a-lifetime moment for me was climbing to the top of the mountain next to Leadership Heights, looking over the lake and the big zip, being surrounded by some of my closest friends and thinking about how great this is and how I'm one of the first groups of female Scouts to go the National Jamboree. I get to grow up and tell people that I was a trailblazer in Scouting!"
- Eleanor H. First Class Scout with Troop 372