Mason's Inspiring Journey to Eagle Scout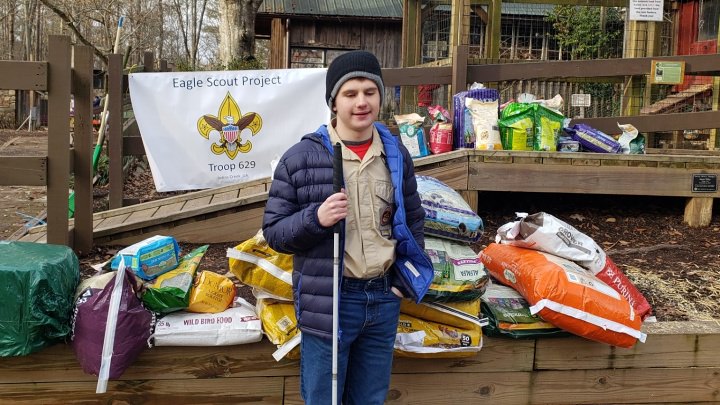 Eagle Scout Mason Myhand began his Scouting journey with Pack 199 in Roswell after hearing about the fun outings and activities his friends were enjoying. He fell in love with the program shortly after joining and particularly enjoyed participating in pack campouts and Pinewood Derbies.
Mason was born completely blind and has suffered significant hearing loss in the last three years, but he has not let his condition get in the way of experiencing Scouting to its fullest. When Mason crossed over into Troop 629, there were activities like orienteering that presented unique challenges. However, with the help of his peers and leaders like Mr. Hundt and Mr. Sutton, who provided encouragement and guidance along the way, Mason was able to find success.
In other activities like the Communications merit badge, he excelled due to his exceptional active listening and speaking abilities. But Mason's favorite merit badge of all is Camping.
Having the opportunity to be outdoors with friends, taking hikes, and building fires is what makes Scouting special for Mason. He loves going to Woodruff Summer Camp and spending a week learning new skills and getting out in nature.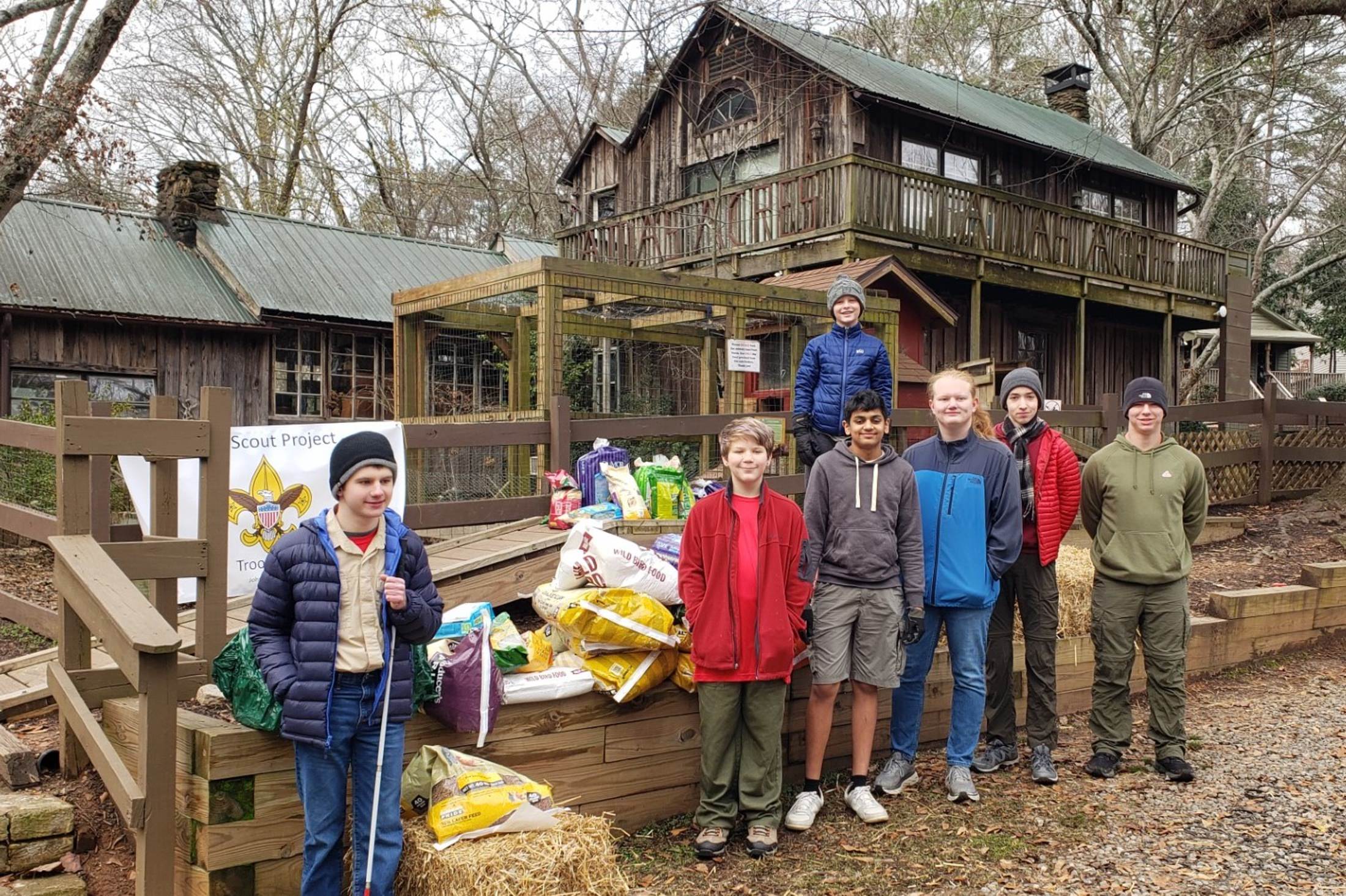 After Mason reached the rank of Life Scout, he chose to complete his Eagle project at Autrey Mill Nature Preserve in Johns Creek. His two-part project began with a collection of various supply items for the animals at the preserve and an organized day to clean their enclosures. During his project, Mason found a passion for teaching and project management.
In January, Mason received his Eagle Scout award. He had the opportunity to meet Senator Jon Ossoff and was presented with a letter of recognition for his achievement. Despite the challenges that come with his blindness and use of hearing aids, Mason found ways to overcome and earn the Eagle Scout rank.
Mason's advice to other Scouts hoping to achieve Eagle Scout is to always try your best but do not hesitate to ask your friends or your leaders for guidance if you need help.
Congratulations, Mason!
Share Your Story With Us!
Every Scout has a story and we want to hear yours. Whether you caught a huge fish on a campout or have enjoyed a lifelong career in Scouting - we want to hear about it!