Bert Adams Scout Camp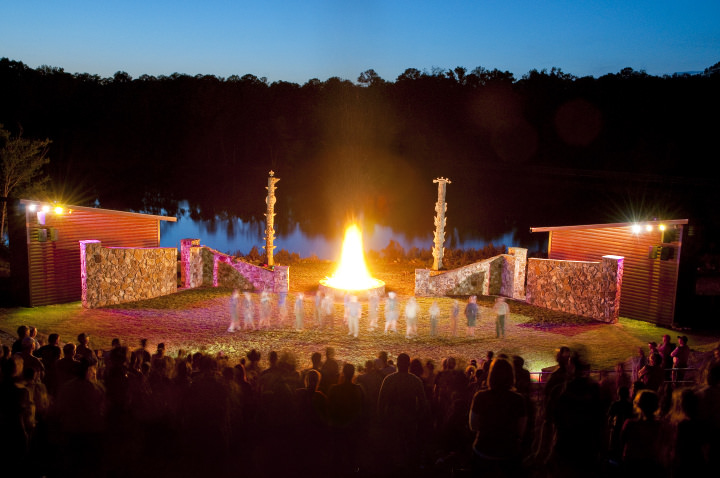 The Bert Adams Scout Camp was originally founded in 1928 in Vinings, Georgia. The new Bert Adams Scout Camp, located outside Covington, GA, was opened in 1960 and has been a favorite location for camping, activities, and training. Through the generosity of our Scouting supporters, Bert Adams provides state-of-the-art facilities that help create convenient and comfortable camping right in Atlanta's backyard!
Facilities
Sitting on over 1,300 acres just outside of Atlanta, GA, Bert Adams Scout Camp is an experience like no other. It's not hard to see why Bert Adams has become a destination for fun, adventure, and training. Its best-in-class facilities include an air-conditioned dining hall, new swimming pool, rifle and shotgun ranges, and permanent platform tents, many with electricity.
To reserve space for a weekend event please login to your unit account and select Facilities.
Do love being out at camp, or looking for service hours? Then the Bert Adams Support Society Work Weekend is the place for you! We are looking for volunteers to help us keep our camps in shape!
Atlanta Area Council Camping
The Atlanta Area Council is home to three of the top Scout camps in the nation.
Click here to check out Woodruff Scout Camp located in Blairsville, Georgia offering Scout Summer Camp. Cub Scout Overnight Camp and Weekend Camping.
Click here for more information on Allatoona Aquatics Base, 400 acres of lakefront property used for aquatic activities including canoeing, rowing, sailing, skiing, swimming, motor boating, and lifesaving.