Scouting On Demand

Scouting On Demand brings Atlanta families the opportunity to experience Scouting programs at a time and place that fits their schedule and lifestyle.
It combines fun, innovative, and simple instructions for adventures that parents can experience with their child at home, in their neighborhood, at Atlanta Area Council properties and camps, or other locations within the community.
Scouting On Demand features instructional videos, virtual programming, subscription box content mailed to homes, and much more. All programs and materials are easily accessible to parents and are designed to empower families to Scout together, learn new skills and have fun while building lasting memories.
---
Awesome Adventures:
Bobcat – Joining Rank Lion – Kindergarten Tiger – 1st Grade
Wolf – 2nd Grade Bear – 3rd Grade Webelos – 4th Grade
---
Amazing Activities:
Upcoming Events

Spooky-Ree
Spooky-Ree 2020 is a "Choose your Adventure" event full of STEM activities, arts & crafts, Scout skills, physical challenges, games, shooting sports and more! You can choose from Adventures on the High Seas at Bert Adams Scout Camp or Adventures in Space at Woodruff Scout Camp. Or purchase an adventure box to experience outdoors with your families.
For those choosing to spend the weekend with us, campsites will be pre-assigned based on your cohort assignment. Private shower facilities with running water and flushing toilets are featured throughout both camps.
Choose Your Adventure Dates
Past Events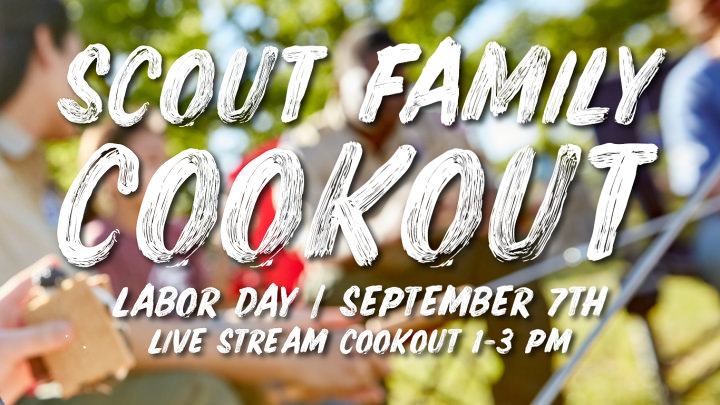 Scout Family Cookout
The Atlanta Area Council Scouting On Demand team live-streamed cooking demonstrations – indoor and outdoor – and we want to see what YOU and your Scout come up with. Share photos or videos of your favorite family dish or a totally new creation! Brush up on your cooking skills and Welcome Back to Scouting!
---
Adventure Boxes:

Coming Soon!
Activity Boxes is an INNOVATIVE way to help families Scout together while having fun. Each box contains age-appropriate activities that families can work on together. These fun activities will help Cub Scouts learn and explore new concepts while working on their Cub Adventures.