Scouting On Demand

Scouting On Demand brings Atlanta families the opportunity to experience Scouting programs at a time and place that fits their schedule and lifestyle.
It combines fun, innovative, and simple instructions for adventures that parents can experience with their child at home, in their neighborhood, at Atlanta Area Council properties and camps, or other locations within the community.
Scouting On Demand features instructional videos, virtual programming, subscription box content mailed to homes, and much more. All programs and materials are easily accessible to parents and are designed to empower families to Scout together, learn new skills and have fun while building lasting memories.
---
Awesome Adventures:
Bobcat – Joining Rank Lion – Kindergarten Tiger – 1st Grade
Wolf – 2nd Grade Bear – 3rd Grade Webelos – 4th Grade
---
Amazing Activities:
Upcoming Events

Cookie Decorating Contest
Spend time together as a family this holiday season. Make your favorite family cookie recipe or use pre-cut cookies or premade cookie dough from the store. Make, bake, decorate and submit your cookies and you could win a prize!
There will be four judged categories (prizes will be awarded):
Best individual cookie design
Best family cookie design
The most creative shaped cookie
Most creative design depicting what Scouting means to you
Post and Tag @AtlScouts of your photo's by December 18th to be submitted for a prize.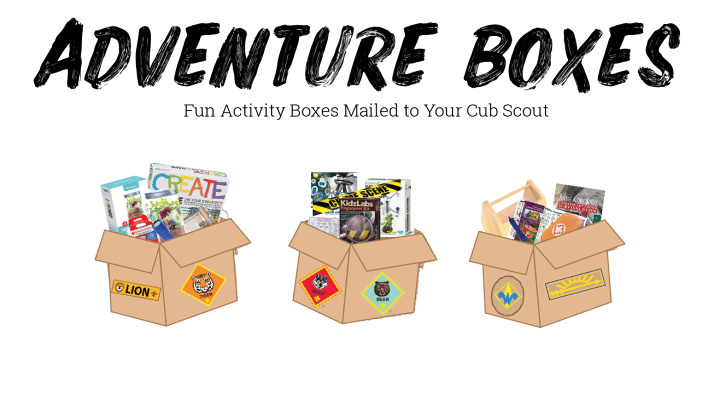 Adventure Boxes!
This is an INNOVATIVE way to help families Scout together while staying safe and having fun at home. Each box is tailored to your Scout, full of games, gadgets and tools to help your child earn their next Adventure! These boxes will be available for purchase starting in October 2020 and will be delivered right to your door!