2020 FAQ as of late October about "What Now?" and "How Do We Recruit In These Times?"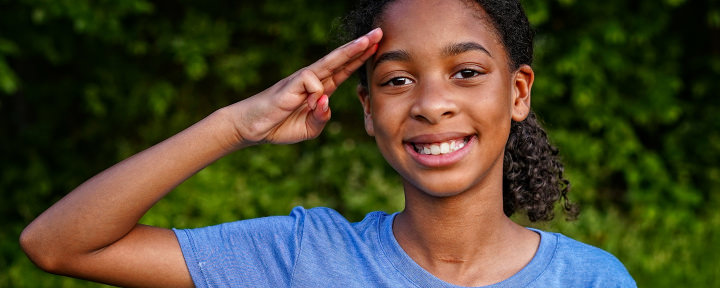 What Now in Cub Scout Recruiting? Here we are, in late October, with:
Continuing spread of COVID-19
Many schools and churches and indoor meeting places that are closed to Packs and Dens
Few new members in Packs -- sometimes no new members at all.
With limits on in-person gatherings, both from Chartered Organizations/meeting space owners and from families understandably anxious about in-person events. The optimal and historic way to recruit new families is not available to most Packs.
That has hampered traditional recruiting on a traditional BSA timeline.
The end of October is when Dens and Packs and Districts and the Atlanta Area Council would be wrapping up the "fall recruiting" process and be in the thick of a program year and head to charter renewal for 2021.
That's in a normal year.
This is not a normal year.

Some (not all) Packs and Dens are operating, but without a significant influx of (registered) new youth and leaders -- but other Packs and Dens have not yet found a way to do Cub Scouting in these socially distant times.
Or they see a way, but -- it's so different, it's hard to rally the Den and Pack to do Cub Scouting with less indoor meeting and more outdoor physically distant safe supervised activities and/or much more parent involvement, including family-led activities from home.
Starting in the 2019-2020 program year, we started to pitch a Pack-powered plan that provided recruiting resources for a "year-round recruiting process". We're in year-round recruiting mode for sure in this 2020-2021 program year. So this page is a supplement to those resources to deal with this twist in our timelines.
---
Here are some frequently asked questions (and answers) about "What Now?" and "How Do We Recruit In These Times?":
Q: It's the end of October -- usually that's the end of "fall recruiting". Do we need to stop recruiting and just wait until next year?
A: No need to close up recruiting. Whether -- or how -- you recruit will depend on your local circumstances. For example:
The Number 1 Step in recruiting is having a program of activities that people want to do and that makes families want to join when they hear about it.
The Number 2 Step in recruiting is promote your program.

If you're doing things, share pictures, videos, stories with your Pack families and beyond -- and encourage families to share their pictures, videos and stories with their friends.

Every post helps promote your Pack.

If new families see what you're doing, they may join you.
Share also with your School and Community.

Don't let them think Scouting is on hiatus.
When you're ready -- do some more Sign Up Events in ways that work for you.
Q: If we want to do more recruiting, when is a good time to do more Sign Up Events?
A: When you -- as Pack and Den Leaders -- are ready.
You have many options and should invest your time carefully. Options include:
When you have a fun Pack or Den activity, like a hike or a fishing derby or a bike ride or whatever your families like to do, you can invite other families to join you for the event.

But if that will be too disruptive right now -- don't sweat it.
Better to have a solid program for your dens that are able to do Scouting.
And do more recruiting when you are ready.
When your Chartered Organization and meeting place open to you for inperson group activities -- you might have an in person sign-up event.

It doesn't have to be the "in and out" fast school sign up night -- it can be a fun family activity.
Some ideas are in our Sign Up Event page.
If you do a family fun event, you might also be able to couple this with a parent orientation to get families up to speed.
You may have outreach from your District Professional -- they will be monitoring when they can get into schools to do "Buzz Ups" for recruiting, and they will want to do "Sign Up Nights" too if the schools are open to that.

It is important for there to be discussion and agreement between District Professionals and Pack leaders on whether and how to do a School Sign-Up Night.
That means:

We hope that District Professionals will not over-load Pack leaders if they are doing OK in a small-pack mode right now, and if they don't want the stress of an influx of new families.
We also hope that Pack leaders will be open to the idea of District Professional support in recruiting.

But any Sign Up Night for a Pack must be done in concert between District Professionals and Pack leaders.

So a "normal" pitch that a District Professional might want to make to maximize new members might need to tone down to reflect the right number of new families that the Pack can realistically absorb.
Maybe by accentuating the need for parents to step up as leaders -- which can benefit the Pack by bringing in more leader support to allow a program to grow and retain Scouts.
Q: Wait -- if we have a bunch of new Scouts, does that mean we need to "pause the Pack", start over with our program year, and let the new Scouts catch up?
A: Roll on with what you're doing. If you have a family that wants to join in December to do a service project the Den is planning, and then the Pinewood Derby, and whatever else the Den and Pack are doing -- let them get on board and join you.
Q: But I feel bad if they don't complete the Adventures we've completed -- is there some way we can help new families who join in November or December?
A: Of course there is -- you can share with them the Adventure resource pages posted here, also found at the Scouting on Demand pages with some added elements like Adventure Boxes and activities.
Those Adventure resource pages include -- for every Adventure -- a "family-led plan" that parents can do with their Scouts to catch up.
So the Den Leader doesn't need to "do it all" with the new Scouts as they start Scouting.
Parents are leaders too -- and those Adventure resource pages give them the tools they need.
Q: Yeah, but what if they wait until after flu season -- like March or April? Should I just tell them to join up next August?
A: Please be open to families joining at any time.
Like an early winter joiner, if a spring joiner wants to be a part of your Pack to do spring hikes and camping and fishing and biking and games and such, let them participate!
If they don't want to complete the Handbook Rank, no worries -- they can still do the activities they like.
And if they do want to complete the Handbook Rank, they can do that -- just like you can binge several seasons of your favorite TV shows in a weekend, your new families can join in April or May and binge on the necessary number of Adventures by using our Adventure resource pages.