New Parent Orientation After Sign Up Events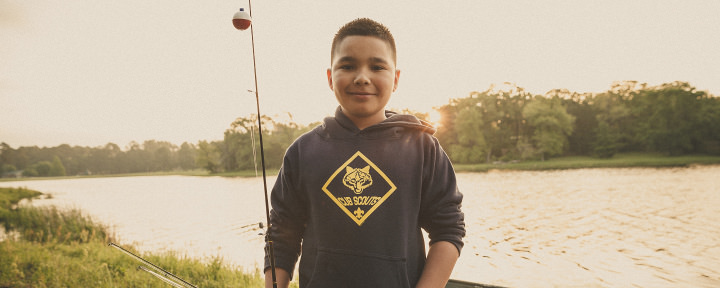 A bunch of families signed up -- now what? How do you get all of the new parents up to speed? Do you tell them everything you want them to know? Or tell them just what they need to know now? And make other information available if they want more information. (Update: Here's a Webinar about the topics covered here.)
Methods of Parent Orientation. One key tool is a parent orientation event -- ideally, a social event, and one where parents are not distracted by kids. Before COVID 19, that was relatively easy to do, because you could lean on some leaders, maybe an affiliated Scouts BSA Troop, to provide activities for kids so that parents could hang out with other parents and even relax. In 2020, that is a challenge for safety reasons, so we'll need to adapt and strike a balance between the right amount of information and the right time commitment -- because your events are less likely to be live and in person, and will need to be shorter to avoid Zoom fatigue. While a meeting is key method, it is just one of the many methods of sharing information, including:
"Live Meeting" -- one way or another (in person or over Zoom), you'll want to do one or more of these, at least so that people can see you "live" and answer questions.

Attached below, from Cub Leader Online Training, is a Sample Parent Meeting Agenda.
Edit for a first Parent Orientation Meeting, keeping in mind the thoughts shared below.
Attached at the bottom of this Atlanta Area Council page is a PowerPoint that could be used in a Parent Orientation and/or a Sign Up Event, for you to edit.
Pack Key Information Handouts - Contact, Calendar and Communication -- for sure, you want everyone to have information in their hands and on their screens (so even if you do "hand it out", also email it) like:

Pack and Den Leader Contact information -- Name, Emails, Phone, including Cellphone.
Key Events Scheduled -- Who, What, When, Where.
Pack Information Centers -- like your Website, Facebook or other Social Media site.
Key Parental Commitments -- some Packs highlight an "every parent helps" policy. Maybe hand out a Parent Talent Survey, ideally one tailored to your Pack and Dens.
Council Cub Orientation Guide -- the Atlanta Area Council has a substantial amount of information at the Join Cub Scouts page at www.atlantabsa.org/cub-scouts, including (if you scroll to the Downloads) a 2020 Cub Scout Parent Orientation Guide that includes a significant amount of Cub Scout information.

Pack Orientation Videos -- if you can imagine making an "announcement" at a live Parent Orientation Meeting about a topic, imagine making a video about it, and posting it on your Website, Facebook Page and/or YouTube page.
Supplemental Pack Information Handouts / Websites -- because "all Scouting is Local", you can supplement the Atlanta Area Council Cub Scout Parent Orientation Guide with "the way you do it in your Pack and Dens" with supplemental "handbooks" or "Frequently Asked Questions", covering "local" matters like:

Your Dues -- how you collect it, and what it pays for, plus your budget reporting. Plus explaining the two components: the National BSA Registration fees collected on a calendar year basis, and your Pack Program costs.
Your Fundraising Plan -- right after you talk about your dues, share how people can do Popcorn, Camp Cards and other approved fundraisers so that the cost of Scouting is reduced or nil.
Your Uniform expectations -- speaking of $$, after paying new member fees and registration, plus dues, it can cost big $$ to get fully kitted out in Cub uniforming, so if your Pack has a more relaxed approach like "above the waist" or "neckerchief and cap optional", that can ease the burden on families and help them avoid the "up-sell" at the Scout Shop.
What else Parents Need to Buy -- is everyone "on their own" for buying Handbooks and Pack/Council Patches, or does the Pack distribute a stash paid out of dues to be sure all get those items?
Adult Participation requirements and options -- confirm any "every parent helps" policy, plus open positions that need to be filled, and other positions that can add helpers to form teams.
Details on your Den Meetings -- what your meeting cycle is (every other week, maybe more, maybe less -- on weekdays, or weekends, or alternating?), how they happen, participation rules, staying in line with your space provider, and how every parent need to help.
Details on "Family-Led Adventures" -- how Parents can do that if they don't want to attend in person meetings and/or can't make the meetings (whether in person or remote over Zoom or Zoom-like connection).
Girls -- any detail about how girls will participate, since that can range from entirely separate activities from boys at that Handbook level to entirely joint activities with boys at that Handbook level. Either way is OK - families just need to know.
Rank/Adventure Advancement Signoff and Awards -- how you handle that reporting to and from parents, and how you handle awarding of loops, pins and patches. Maybe ScoutBook tips if that is your parent tool.
Pack Communication Methods -- are you email, website, Facebook, GroupMe, Newsletter, Phone Tree, but hopefully not "Televoyance" (combination of telepathy and clairvoyance). Signup details for events.
Details on Key Pack Events -- like Pinewood Derby, Bike Rodeo, Blue & Gold Banquet, Campouts, etc.
What's New This Year -- Every year should bring some program changes and improvements, and in 2020 we have changes due to necessary safety concerns surrounding COVID-19. That may mean remote Scouting, including family-led adventures, and when Dens and other groups meet, that will mean new safety procedures like physical distancing, masks, sanitizing, more outdoor events -- and more active parental supervision to be sure that safety procedures are adhered to by all.
Other Topics you might want to cover from time to time:

Doing Bobcat Adventures -- including using the Bobcat Adventure Plans, and Family-Led Plan, plus "Tips about Den Meetings Generally As You Get Started"
Value of Adult Leader Training -- including Youth Protection Training for all parents, because "Knowledge is Good".
Recognition of Leaders -- both because they deserve a big "round of applause" and to get other parents envious of the esteem in which leaders are held, so that they volunteer too!
Organization Charts and Details -- both inside your Pack and how your Pack relates to your Chartered Organization, District and Council.
Boys' Life Magazine -- why it is a useful tool. Share that it is online too at https://boyslife.org/.
Pack Stuff -- if your Pack has equipment, whether a stash of crafts and Scout Skills stuff, or a trailer with cooking and camping gear, at some point you want families and new leaders to be familiar with it.
Warning: That's A Lot of Topics -- Don't Try to Cover It All in One Parent Orientation! For one thing, you can't cover it all, so don't try. There is so much detail and minutiae in a large Cub Scout Pack operation that you'll never be able to cover it all live, and even if you did, there's only so much data your parents can remember.
But that doesn't mean you don't put it into your Website and/or Handouts. so that if/when families have questions, they can look it up.
Because in a live meeting, you want to ...
Keep It Simple, Make It Fun. But not KISMIF! Yes, that stands for Keep It Simple, Make It Fun, but let's not use any acronyms, because that means we KICMEH, or Keep It Complicated, Make Everything Hard (by the way, that's pronounced "Kick Me!").
---
Ideas about "Simple" and "Fun":
Welcome! Make Events as Welcoming as Possible.

Don't just mingle with people you know.
On Zoom, reach out to people you don't know.
Make Everyone the Same - No Perceived Barriers. This will seem counter-intuitive to Adult Leaders who prize the method of "wearing the uniform", but for a meeting of parents, dress like a parent.

That way you're seen as a parent, just like them.
When you have events with the Scouts, then model the uniform.
Cozy. Small events let new families participate more.

Consider having "Den" level sessions -- maybe a breakout (sub-room) from a Pack Zoom event.
Let everyone introduce themselves and tell their story about "why we want to try Cub Scouting" (and returning families to tell why they like it).
Chop, Clip, Cut. In a live "welcome" session, limit your presentation to what new parents need to know right now ... not what they might need to know later. Maybe focus on "Five Things You Need to Know" -- and that will vary by Pack and Den.

For example, details on spring events just are needed at all now.
Other topics may need a simpler approach, like Advancement in the Handbooks.

But you can have details in your Pack website, handbook, FAQ or other resource for those who want to look it up.

Maybe your "Five Things" are: 1) Contact, Calendar and Communication Handouts, 2) Dues (and How You Pay), 3) How We'll Do Scouting With No Meeting Places (While Physically Distant), 4) Meet Your Den Leaders, and 5) Things You Need to Buy (and Don't Need to Buy)

But maybe it's more like this in your Pack:
"2) Dues (and How You Pay)" should focus on "2) Fundraisers and How We Do Those To Pay the Cost of Scouting"
"3) How We'll Do Scouting With No Meeting Places" will be "3) We're Lucky -- We Have a Meeting Place -- But We Need Everyone to Abide by These Safety Rules"
"4) Meet Your Den Leaders" will be "4) By the Way, We Need Den Leaders and/or Co-Leaders (Let's Talk About How You Can Do That)"
Maybe let Dens cover their topics in smaller groups.

For example, first grade families don't need to be briefed about fifth grade activities with Scouts BSA Troops leading to a late winter Crossover.
But fifth grade parents sure need that briefing!
Questions? Leave plenty of time for questions. Even if you think the question isn't one of the top things a family needs to know now, if a parent is asking about it -- it's important to them!
And if you've created Supplemental Pack Information Handouts / Websites with detail, you can point the questioner to that document or that website.
And take another question.
For more, see the "Involving Adults in Cub Scouting" module found in the Cubmaster and Committee Chair sections of Cub Leader Training, and the New Member Coordinator modules, both found through https://my.scouting.org.
| File Name | Description | |
| --- | --- | --- |
| Parent Meeting Agenda Sample - Cub Leader Online Training | | Download |