Merit Badge Summit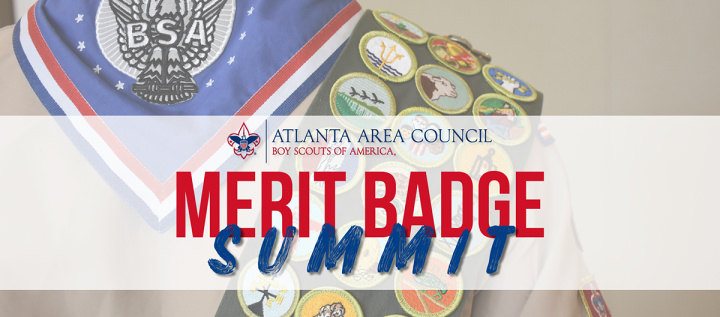 Upcoming Merit Badge Summit:
Saturday, October 30, 2021: Volunteer Service Center | 8 AM
Click here to learn what Merit Badges will be offered.
---
Merit Badge Summit is a quality Merit Badge program that helps Scouts learn about different fields of knowledge. By recruiting experienced professional counselors, Scouts receive an unparalleled experience.
Interested in being an instructor? Let us know!
The per-class registration fee of $20 includes program materials for most classes with only a few exceptions. A few classes may have additional fees or may run shorter or longer than the event schedule. You will be notified of any of these exceptions by the instructor after you register.
All classes (with a few exceptions) will be 4 hours in length. Classes will usually be offered either from 8 AM – 12 PM or 12:30 PM – 4:30PM. If you are staying all day, please bring a lunch
Schedule
7:30 – Check-in
8:00 – 12:00 Block 1 Classes
12:00 – 12:30 Lunch
12:30 – 4:30 Block 2 Classes
Note: Please be aware that some of these merit badges the Scouts will not be able to complete during the three class hours, especially the Eagle Scout required ones.
---
Completion Reports and Blue Cards
The instructor of each class will log all completions and submit them to the Council office. Please allow at least a week after the course for the data to be entered into our system.
To pull past reports please log in to your AtlantaBSA.org account, same account you registered for the event, then follow these steps.
Select "Events" on the far left of the screen
Select "My Past Events"
Select "Merit Badge Summit"
Select "Past"
Select the date you attended
Scroll down to "Registration"
Click on "Reports" button
Select "Completion Report, PDF" or you can download the front/back of a blue card
Merit Badge Summit - October 2021 - FULL October 30, 2021