Scout Day with the Harlem Globetrotters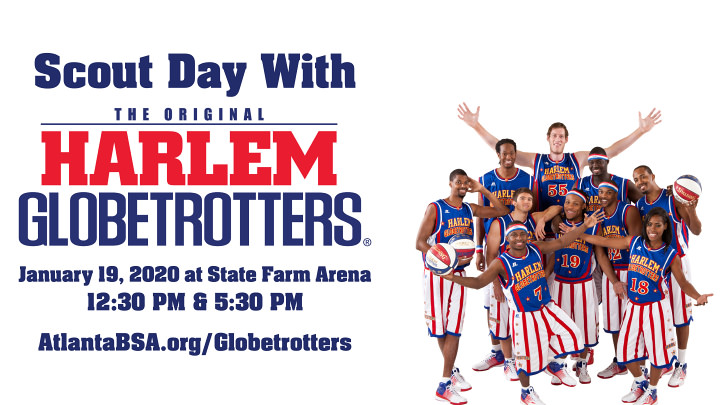 Date/Time:
Jan 19, 2020 12:30 pm to 2:00 pm
Location:
State Farm Arena
1 State Farm Dr
Atlanta, GA 30303

Join us on January 19th as we watch the Harlem Globetrotters! Tickets start at just $30 for Scouts, friends, and family. A portion of each ticket goes back to support Metro-Atlanta Scouting!
Earn a FREE Harlem Globetrotters patch, and ask Cole Arrington (678-497-1877) how your pack to can do an added experience at the show! Save money on the whole family through the Scout discount, and secure your tickets today!