Amazing Activities | Scouting On Demand
Each month Scouting On Demand will offer Scouting activities you can do as a family or participate with your Den or Pack! These activities are focused on FUN, easy ways to hang out with your family, learn a little and enjoy the great outdoors!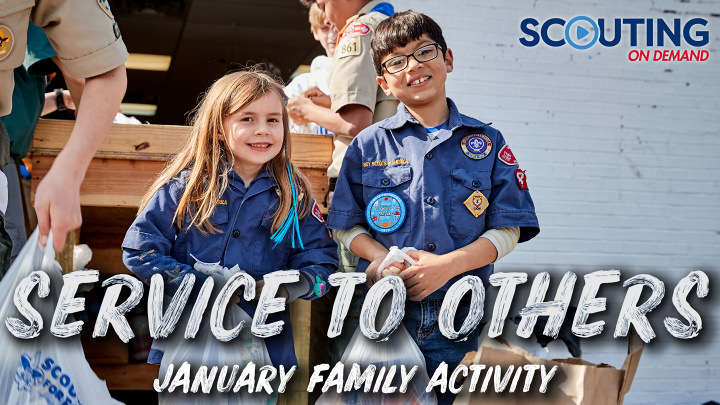 Service to Others | January Activity
January is the month where we celebrate former Scout, Martin Luther King Jr. MLK Day is a holiday designated as the National Day of Service to encourage all Americans to volunteer to improve their communities. So, let's do some good in our communities this month!
Pick at least one service project you can do as a unit or as a family. There is a short list of ideas at here, including Scouting For Food!
Remember, Scouts are asked to "Do a Good Turn Daily". Take pictures of you serving and share them on our Facebook page.

Cookie Decorating Contest | December Activity
Ready, set, DECORATE! The holidays are around the corner and we want to see YOUR cookie decorating skills. Show off your best decorating skills and you could win one of our prizes!
How to Enter and Win:
As a family, make your favorite family cookie recipe, pre-cut or pre-made cookies work too. (Check out a sample recipe below.)
Make enough cookies for each member to design 3 entries and have a few to share and enjoy.
There will be four judged categories (prizes for each category winner)
CATEGORIES
Best individual cookie design
Best family cookie design
The most creative shaped cookie
Most creative design depicting what scouting means to you
Entries should be submitted with a photo of the creator along with designed cookie. Last day to submit entries is December18, 2020! Winners will be contacted directly and announced on December 22, 2020.
Click here to enter your submission.
Sample Sugar Cookie Recipe:
Makes 4 dozen cookies
INGREDIENTS:
2 3/4 cups all purpose flour, sift twice to fluff flour, then re-measure
1 teaspoon baking soda
1/2 teaspoon baking powder
1 cup fully softened butter (equals two full sticks of butter)
1 1/2 cup sugar
1 large egg
1 teaspoon vanilla extract
Red or green sugar crystals (make your own festive mixture)
DIRECTIONS:
Preheat oven to 375 degrees
In a small bowl mix sifted flour, baking soda and baking powder, set aside. The sifting will result in using less flour by making it fluffy.
In larger bowl cream together in order, butter and sugar until smooth. Beat in egg and vanilla. Next, add small amounts of the flour mixture until all flour is mixed in. NOTE: Remember do not eat raw cookie dough.
Use two teaspoons to make rounded balls of dough (you can use your hands also). Roll dough balls in red or green sugar crystals if desired then place on ungreased cookie sheet spacing to they will be allowed to spread.
Bake 8-10 minutes or until golden brown. Let stand on cookie sheet 2 minutes before removing and cooling on wire rack.
Enjoy when fully cooled!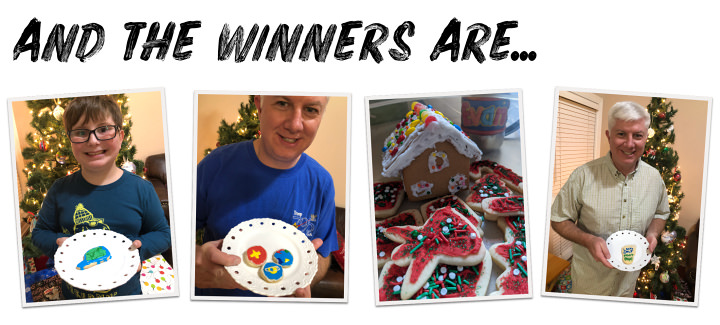 (from left to right)
Best Individual Design: Evan B.
Most Creative Depicting Scouting: Merit Badge Cookies
Most Creative Shaped Cookie: Evan W.
Best Family Design: Leave Only Foot Prints
---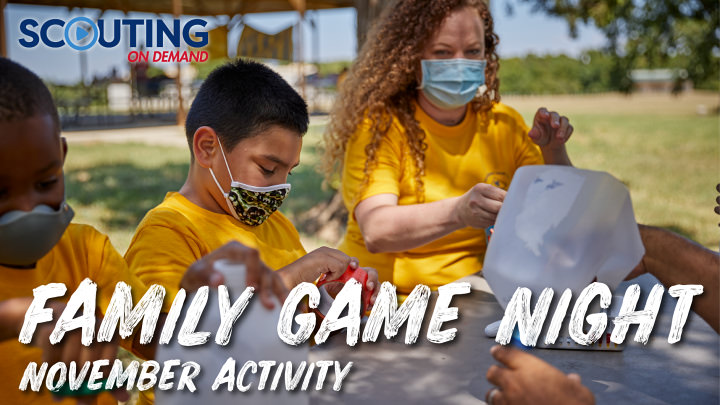 Family Game Night | November Activity
Family time is important and a game night is a great idea for families to bond. We are encouraging each family to play 1 game per week if possible. Click here for a list of rank requirements met by playing games as a family.
One game will be made up by the Scout along with the rules and directions on how to play the game
Other games can be chosen from your variety of games
Some games may help your Scout with rank advancement
We encourage pictures to be sent highlighting your Family Game Night