Adventure Boxes | Scouting On Demand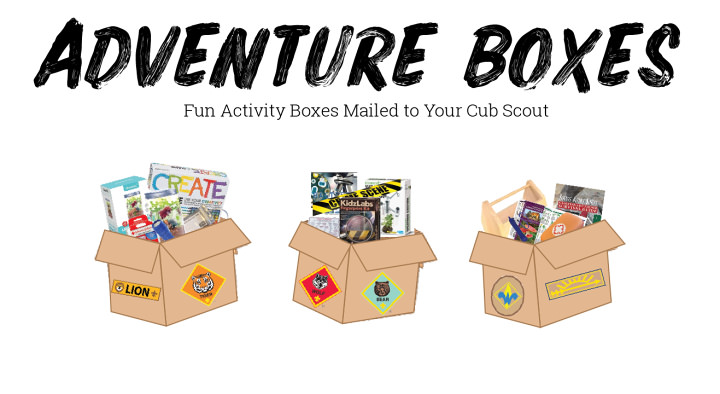 The Scouting On Demand Team is excited to introduce Adventure Boxes!
This is an INNOVATIVE way to help families Scout together while staying safe and having fun at home. Each box is tailored to your Scout, full of games, gadgets and tools to help your child earn their next Adventure! These boxes will be available for purchase starting in October 2020 and will be delivered right to your door!
How it works:
Click the button below.
Pick a grade. Order one box or subscribe and save! Our boxes are age specific.
Delivered Quarterly. Choose your plan. Order 1 box or subscribe and save $40! Pause or cancel anytime. Free shipping for anyone inside the Atlanta Area Council!
Serious Fun! Our adventures inspire kids and help them earn awards along the way.
Pricing
Atlanta Area Council Members: $65 a quarter or $220/year for 4 boxes a $40.00 savings and free shipping
Out of Council Members: $75.00 a quarter or $260/year for 4 boxes a $40.00 savings + $10 shipping fee