Arrow of Light Rank Advancement

Here's How to Help Your Scout Advance!
---
The Arrow of Light, the highest rank in Cub Scouting, prepares a Webelos Scout to join a Scouts BSA troop. Fifth Grade Scouts must complete four required adventures, plus one elective adventure from the Webelos handbook, and complete the "Protect Yourself Rules" adventure for their age. In addition, the Scout must be active in the den for at least six months since completing the fourth grade or for at least six months since becoming 10 years old.
The required adventures are:
The 11 elective adventures are the same as the ones available for the Webelos Rank: Aquanaut, Art Explosion, Aware and Care, Build It, Castaway, Earth Rocks, Engineer, Game Design, Into the Wild, Into the Woods, and Sports. There is no longer any requirement that the Webelos Rank must be earned to complete the Arrow of Light – since 2015 a new Fifth Grader can join without that added burden.
After finishing the requirements for an adventure, the den leader, rather than a parent, approves most of the adventures, unless the den leader delegates that role (den leaders are encouraged to recruit parents and other adults in the Cub Scout's family to help with all den adventures, including supervision sign off on Arrow of Light requirements). On completing each adventure completed, Scouts receive a pin to wear on the Webelos colors or on their hat.
More Arrow of Light program resources are available at this Arrow of Light resource page, which has a fuller Arrow of Light overview, plus the Adventure by Adventure pages that have fun den group activity ideas like simple plans, videos, websites with more activities and tips, and more – see the adventure by adventure links above for examples. You'll also find Word versions of the Family Led Plans for the Required Adventures that you and your Den parents can download and tailor your Den activity to fit your parents, location and activities.
Seven elective adventures may be in your Webelos Handbook, but were "retired" as of May 31, 2022 – Adventures In Science, Build My Own Hero, Fix It, Looking Back, Looking Forward, Maestro!, Moviemaking, and Project Family. These Adventures are no longer eligible to be an Elective Adventure counted towards earning the Arrow of Light Rank, but if you like them, you can make them part of your fun Arrow of Light activities.
After earning the Arrow of Light badge, your Scout is ready to join a Scouts BSA Troop! The Arrow of Light is the only Cub Scout rank badge that can be worn on the Scouts BSA uniform.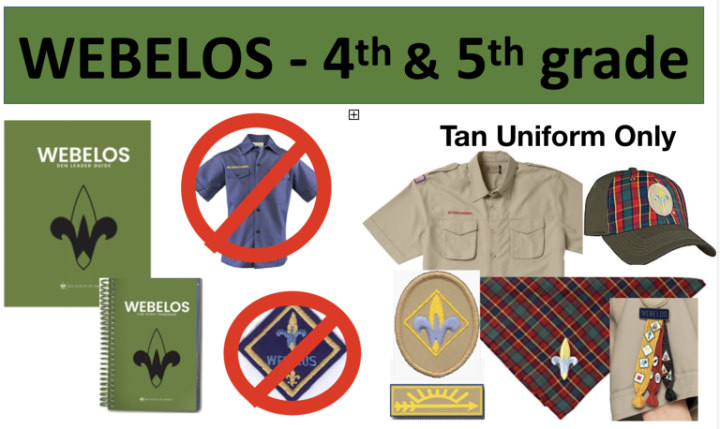 | File Name | Description | |
| --- | --- | --- |
| Family Led Arrow of Light Required Adventure Plans in Word | | Download |