Peach of an Athlete Role Model Banquet
March 29, 2016 at the College Football Hall of Fame
The 32nd Annual Peach of an Athlete (POA) Role Model Banquet will be held on March 29, 2016 at the College Football Hall of Fame. Hosted by CBS46's Fred Kalil. The Peach of an Athlete Role Model Banquet honors athletes and community leaders that hold the same values as Scouting and benefits the programs of Atlanta Area Council, Boy Scouts of America.
Table sponsorship start at $2,500.
Bobby Jones Award
The Bobby Jones Award is one of the most prestigious awards given by the Atlanta Area Council. This award is in honor of Bobby Jones. He won the Grand Slam in 1930 at the age of 28 and became an authentic American "tickertape" hero. He is remembered for an outstanding character, in victory and in adversity. Each year the Atlanta Area Council, Boy Scouts of America presents the Bobby Jones Award to a person whose life and career exemplify those same enduring values. Past recipients include Andrew Young, Dan Reeves, Sam Nunn, Ted Turner, Billy Payne, and Hank Aaron and this year we are excited
to honor Mike Plant, Executive Vice President of the Atlanta Braves.
Professional Award
The Professional Award is awarded annually to a well-known, successful professional athlete who exemplifies qualities of responsible citizenship and outstanding character. This year we are excited to honor Mr. Dikembe Mutombo.
Amateur Honorees
The "Peach of an Athlete" Role Model Award is presented to Athletes, both amateur and professional, who exemplify good character and athletic achievement.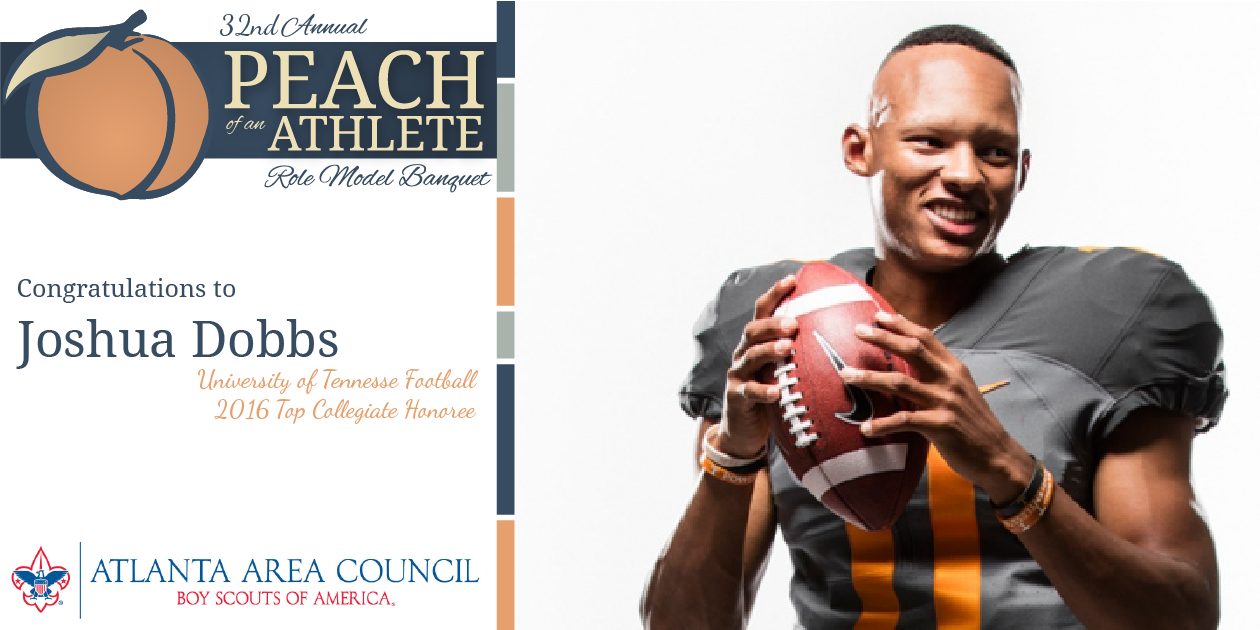 2016 Top Male: Joshua Dobbs
University Of Tennessee Football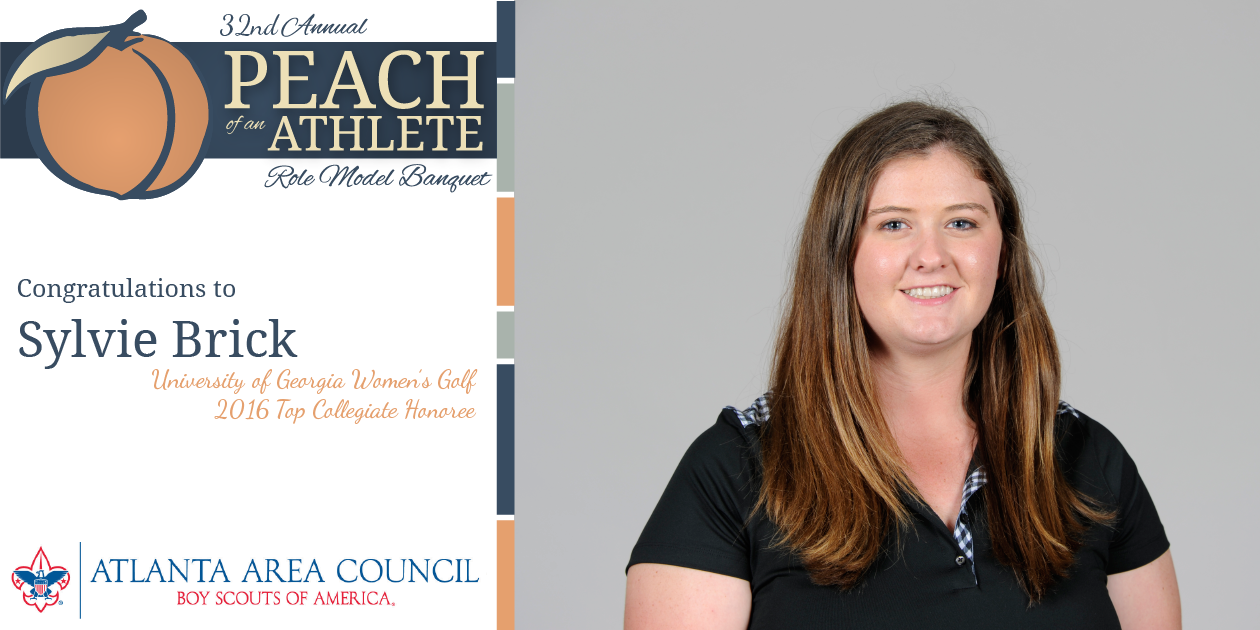 2016 Top Female: Sylvie Brick
University of Georgia Women's Golf
Do you know a Boy Scout that is exceeding in athletics and academically? Please click here to nominate him for the 2016 Calvin Johnson, Jr. Role Model Award.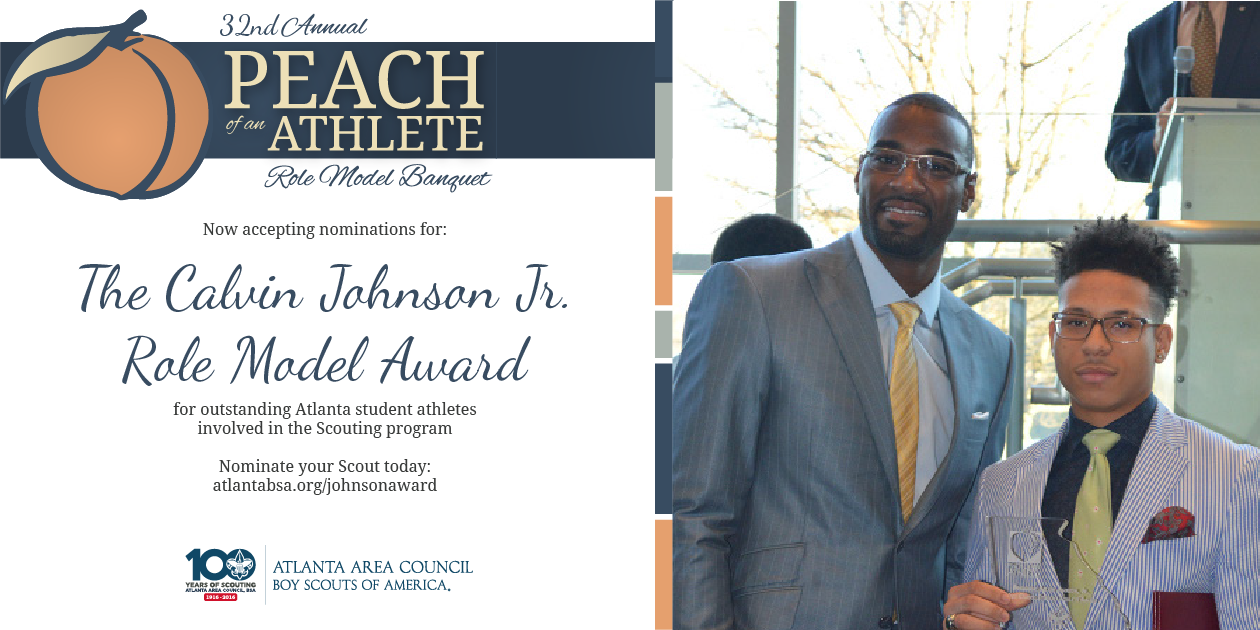 Contact Alexis Richbourg, Development Director, at 770-989-3177 for more information.