ATLANTA AREA COUNCIL SILVER BEAVER WINNERS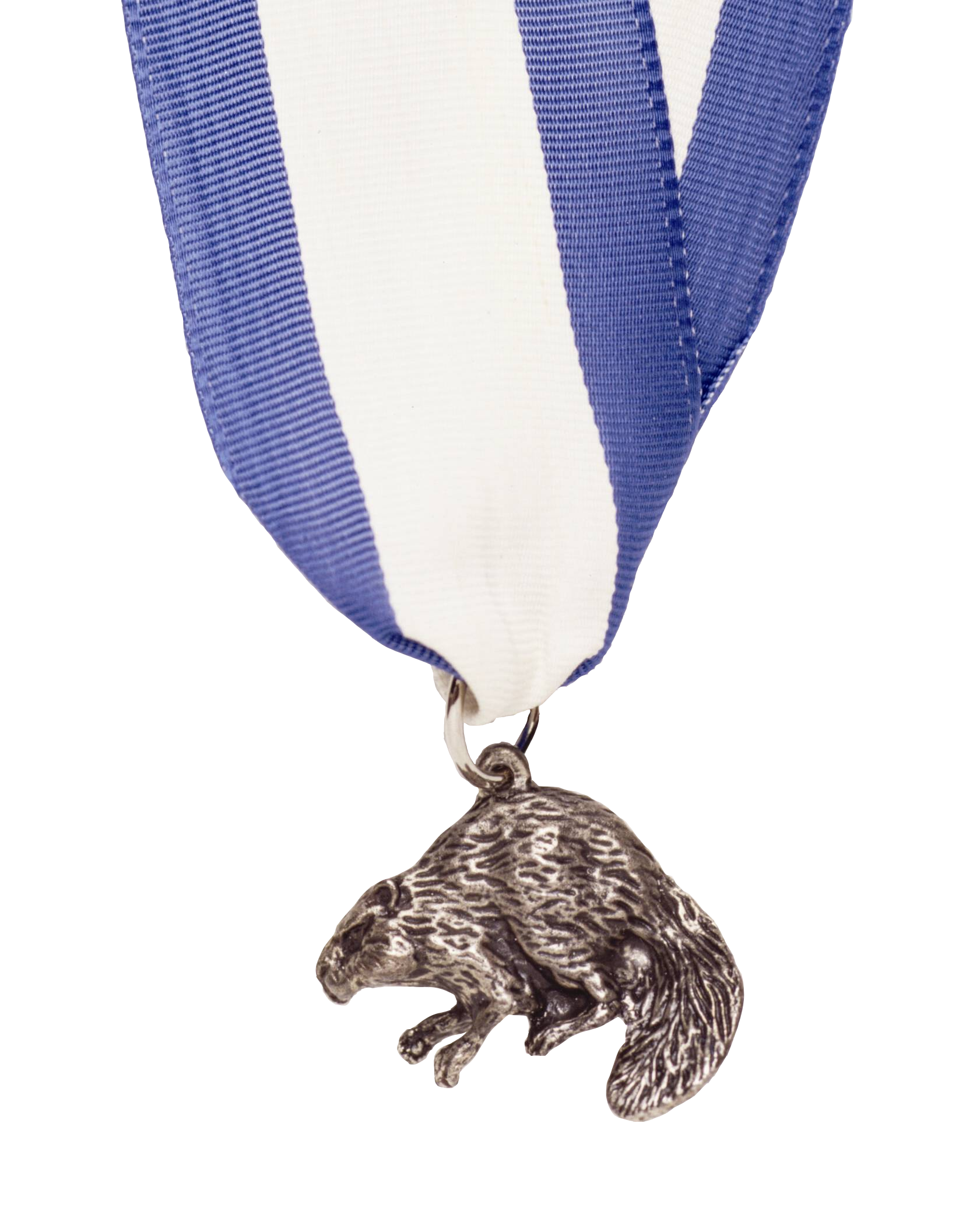 Of the hundreds of awards that are presented each year, the Silver Beaver is the highest and most prestigious honor awarded to a volunteer by a local council. As a movement whose leadership is overwhelmingly volunteer, the Boy Scouts of America recognizes the need to acknowledge those individuals who truly go above and beyond to guarantee the availability of a quality Scouting program. Please consider nominating a dedicated Scouter that has influenced the program of Scouting in your area for this award.
Below is a list of leaders who have previously received the Silver Beaver award.
1931 Floyd McRaye
1931 Willis Sutton
1932 Alfred Myers
1932 William Nicholson
1933 R. Babington
1933 Walter Foote
1934 Lawrence Mansfield
1935 Cherry Emerson
1936 Herman Turner
1937 Fred Allman
1937 J. Almand
1937 Jack Davis
1937 George McCord
1938 Edward Epstein
1938 J. Roberts
1938 Charles Walker Sr.
1939 William Ellis Sr.
1939 Percy Plant
1940 H. Burnside
1940 C. McGee
1940 C. Spaugh
1942 Frank Wood
1943 Eugene Gunby
1943 Harry Price
1943 M. Rolleston
1943 John Wayt Sr.
1944 George Hayes
1944 William Palmour
1945 Elfred Papy
1945 Donald Sylvester
1946 W. Davis
1946 Herbert Rawlins
1947 Jack Grantham
1947 William Harris
1947 Thomas Needham
1947 J. Sherwood
1948 Raymond Carter
1948 C. Daniel
1948 J. Lea
1948 W. Traylor
1949 John Alford
1949 Ivan Allen Jr.
1949 M. Austell
1949 A. Francis
1949 Moe Goldman
1949 Louis Gordon
1949 Claud Perkerson
1950 Lawrence Boyd
1950 C. Marshall
1950 Henry Stelling
1950 Dan Stowe
1951 Frederick Browne
1951 Paul Grogan
1951 Thomas King
1951 John Lander
1952 Gordon Brooke
1952 William Cox
1952 Louis Ferrier
1952 Henry Little
1952 Morgan McNeel
1952 W. Quillian
1952 Jerome Smith
1953 Walter Estes
1953 Albert Hahnan
1953 Kemp Ingram
1953 Willis Nolen
1953 S. Vaughn
1953 William Wardlaw
1953 Earl Williams
1954 John Allcoin
1954 L. Molette
1954 S. Morcock
1955 Jason Carney
1955 Harvey Christian
1955 Charles Clotfelter
1955 William Crowell
1955 Hoyt Farr
1955 W. Green
1955 L. Jones
1955 Joseph Winston
1956 Edward Ector
1956 Lamar Franklin
1956 James Hunter
1956 E. Jamison
1956 William Smith
1957 Harry Barton
1957 C. Davis
1957 R. Fendler
1957 Charles Fisher
1957 T. Fowler
1957 E. Ryder
1957 Homer Sharp
1957 John Staton
1957 Homer Wood
1957 Lee Wynn
1958 W. Aydelotte
1958 Henry Campbell
1958 J. De Jarnette
1958 John Dunaway
1958 Eric Haley
1958 Frank Meadors
1958 B. Snow
1958 Lamar Swift
1958 Milton White
1959 Josiah Benator
1959 J. Daniel
1959 George Fellows
1959 George Goldman
1959 John Henry Morris
1959 Walter Parks
1959 C. Ramsey
1959 D. Reese
1959 John Stembler
1960 W. Aldridge
1960 John Boman
1960 Darby Coker
1960 T. Flagler
1960 C. Glisson
1960 A. Morris
1960 M. Shaw
1960 Fred Stokes
1961 Joseph Brown
1961 F. Courtney
1961 Leon Deck
1961 Robert Edwards
1961 George Hutchinson
1961 Spurgeon Hyatt
1961 S. Kelly
1961 Grady Lindsey
1961 T. Mewbourne
1961 John Morgan
1961 Richard Newell
1961 Jack Northrop
1961 Alexander Nuckles
1961 James Thompson
1962 John Atterholt
1962 David Fay
1962 Jack Fincher
1962 R. Gammons
1962 Dean Holt
1962 Homer Parker
1962 Howard Rinn
1962 Glenn Spotts
1962 Alvin Townley
1962 O. Waters
1963 Harmon Born
1963 William Collar
1963 Reid Cox
1963 Walker Curtis
1963 James Duncan
1963 Edgar Forio
1963 Charles Foster
1963 Thomas Hughes
1963 Carl Jones
1963 Harrison Jones
1963 E. Lassiter
1963 A. McAfee
1963 Hinson McAuleffee
1963 H. McClain
1963 Hiram Norris
1963 Mac Orange
1963 Eddie Perry
1963 Harry Smith
1963 Marion Snead
1963 Charles Thomas
1963 Charles Wingo
1964 C. Ashmore
1964 Everett Brooks
1964 Howard Brooks
1964 Jan Keller
1964 Milton Klein
1964 Robert McKendrick
1964 Hugh Moore
1964 E. Price
1964 Warren Sewell
1964 P. Stephens
1964 Vaughn Vincest
1964 Edward Welsh
1965 Alan Ferguson
1965 W. Gladner
1965 N. Herren
1965 Ed Hickerson
1965 Eugene Jones
1965 Ed Mann
1965 Frank Manning
1965 Guy Parker
1965 Joe Richardson
1965 William Rowe
1965 Henry Steadman
1965 Everett Stow
1965 Robert Yeakle
1966 William Barber
1966 Ralph Beck
1966 Ed Bowman
1966 Griffin Chalfant
1966 Richard Clapp
1966 Don DeBra
1966 Allen Dougherty
1966 Julian Elliott
1966 John Miller
1966 Robert Rapp
1966 Douglas Smith
1966 Clayton Truitt
1967 Gilbert Baker
1967 O. Gorman
1967 Marion Hand
1967 Armand Honiker
1967 Frank Horton
1967 James Kemp
1967 Hiram Little
1967 Bame Mitchell
1967 George Newberg
1967 Guy Northcutt
1967 William Sauser
1967 James Thompson
1967 Otis Viall
1967 M. Wiley
1968 Howard Black
1968 F. Chalker
1968 Talmage Dryman
1968 W. Fraser
1968 William Hopper
1968 Verdee Lockhart
1968 P. McKinney
1968 Champney McNair
1968 Carlos Meyer
1968 Dan Patillo
1968 Robert Smith
1968 James Vendrell
1968 George Wilson
1968 E. Wright
1969 William Alexander
1969 Harrel Cox
1969 Harry DeMille
1969 Alpha Fowler
1969 Thomas Godson
1969 Matthew Lyle
1969 Harry Marsh
1969 Wade Mitchell
1969 Pierce Russell
1969 William Satterwhite
1969 William Sayer
1969 Clete Stovall
1970 Bernard Abrams
1970 Ivan Allen
1970 John Burson
1970 Elmer Butler
1970 Annette Deaton
1970 John Foster
1970 James Gibbons
1970 Helen Gilmore
1970 Arnell Hill
1970 John Kilpatrick
1970 Wiley McGriff
1970 John Parker
1970 Sherwood Pierce
1970 Glenn Tatum
1970 Marion Webb
1970 Harrison Whatley
1970 M. Wiley
1970 Sherrill Williams
1970 John Yauger
1971 Louis Batson
1971 Harlie Beagle
1971 Anita Beiger
1971 Albert Conner
1971 Thomas Cooper
1971 J. Davis
1971 Arlene Deas
1971 Billy Dougherty
1971 Elmo Ellis
1971 James Fincher
1971 Henry Griffin
1971 Joseph Holbrook
1971 Alfred Maxwell
1971 Harriette Moglegaard
1971 William Reeves
1971 Searcy Slack
1971 C. Ward
1971 Melvyn Williams
1972 Juanita Elmore
1972 Yvonne Pollard
1972 Charles Rice
1972 Gloria Scudder
1972 Marlene Southerland
1972 Katherine Vines
1973 Jerry Aldridge
1973 James Bearden
1973 Paul Bieger
1973 Ray Billings
1973 Charles Bottoms
1973 William Burt
1973 James Dooley
1973 Sidney Estes
1973 Hart Gates
1973 Paul Giles
1973 Arnold Goldberg
1973 Guenther Hecht
1973 Kay Jamison
1973 Ralph Kemp
1973 Harold Krau
1973 John Langford
1973 William Mason
1973 Robert Massengale
1973 Homer Minor
1973 Alva Ramsey
1973 L. Rast
1973 Gilbert Reising
1973 Violet Reising
1973 Henry Rutland
1973 Eileen Smith
1973 Edwin Trail
1973 Russell Turner
1973 George Ward
1973 Alvis Weatherly
1973 Jack Whitmire
1973 William Zieburtz
1974 Arthur Arseneault
1974 Rex Berner
1974 Eugene Boeke
1974 Louie Deaton
1974 Roland Downing
1974 William Ellis
1974 G. Guess
1974 J. Hill
1974 John King
1974 Earnest Logue
1974 Charles Luttrell
1974 Annie Martin
1974 Woodrow McClure
1974 J. Miller
1974 John Perpall
1974 John Stensland
1974 Eugene Tomberlin
1974 W. Wadley
1974 Pearlena White
1974 Albert Woelfle
1975 Thomas Bartenfield
1975 Malcolm Bowles
1975 James Clack
1975 Albert Eselhorst
1975 Gordon Heath
1975 Charles Jones
1975 Walker Kinsman
1975 Coy Lander
1975 George Lingefelt
1975 Dorothy Nuckles
1975 Roy Sargent
1975 William Swilley
1975 Marvin Teate
1976 Novella Baity
1976 Billy Collier
1976 Harry Collins
1976 Francis Cronin
1976 Betty Hannah
1976 Talley Kirkland
1976 Harry Mathis
1976 George Purdy
1976 Jimmy Reeves
1976 Otelia Samples
1976 Vedder Steed
1976 Francis Widmer
1978 William Akridge
1978 Diana Anderson
1978 Thomas Ashworth
1978 Chaffer Banister
1978 Elmer Blankenship
1978 Henry Brown
1978 Robert Claunch
1978 Carroll Dallas
1978 C. Emmons
1978 James Haddle
1978 John Hoffman
1978 Billy Hubbard
1978 Joeseph Jackson
1978 Celene Kandis
1978 Paul Kenny
1978 Edward Lord
1978 Leo Mallard
1978 Donald McMillan
1978 George Miller
1978 William Montgomery
1978 Arthur Owens
1978 E. Pearce
1978 Frank Player
1978 Edward Sams
1978 Edward Stanford
1978 Paul Vaughn
1978 Arthur Williams
1978 Robert Wood
1978 William Woods
1980 Eugene Catherman
1980 Sharon Coltey
1980 Eula Drain
1980 Jerry Goldwasser
1980 Edward Lawson
1980 James Lynch
1980 Asben McCurry
1980 Albert Myers
1980 Stephanie Pettys
1980 Ronald Roper
1980 Robert Smallwood
1980 Fred Vickers
1980 John Woodall
1981 Howell Adams
1981 Marjorie Aldridge
1981 William Allen
1981 William Barnes
1981 Henry Branton
1981 Owen Braun
1981 John Christopher
1981 Ann Coryell
1981 Charles Crews
1981 Joseph Drewry
1981 Edwin Duryea
1981 William Edwards
1981 S. Gaskin
1981 Wilburn Goodwin
1981 Hollis Harris
1981 Charles Hoke
1981 John Kiernan
1981 J. Love
1981 Barbara Mallard
1981 Thomas Moore
1981 William Morgan
1981 Robert Morris
1981 Lynda Muth
1981 Martin Myers
1981 Harold Nyland
1981 Louis Rickman
1981 Robert Shoemaker
1981 Dean Stevens
1981 S. Tuck
1981 Joe Tucker
1981 Ted Vinson
1981 Daniel Worley
1982 James Affuso
1982 Harold Banke
1982 David Bock
1982 William Cone
1982 Robert Grant
1982 Walter Hale
1982 Ray Hannah
1982 Billy Hight
1982 Robert Joe
1982 Charles Mathis
1982 Hugh McCarley
1982 Elvira McClain
1982 Terry Stratton
1982 H. Thomas
1982 Henry Thornburgh
1982 Alice Watson
1983 Alec Alexander
1983 Karene Barker
1983 Paul Barowski
1983 Kenneth Bowes
1983 James Brooks
1983 Richard Choate
1983 John Donnell
1983 Paul Fancher
1983 Moses Johnson
1983 R. Kiernan
1983 Gene McCuen
1983 Willie Minnifield
1983 Maggie Mitchell
1983 Louis Pesce
1983 Randy Simpson
1983 Kenneth Winkler
1984 Kenneth Asher
1984 Alonzo Brewer
1984 William Cutts
1984 Ed Feibish
1984 Fredricka Garlinghouse
1984 Samuel Griffin
1984 Charles Hopkins
1984 Samuel Kulp
1984 John Langston
1984 John Lewis
1984 George Miller
1984 Robert Morgan
1984 Will Newton
1984 Clifton Ray
1984 John Stembler
1984 Billy Thompson
1984 James Vaughn
1984 Lee Westbrook
1984 William Young
1986 Mary Allen
1986 Viva Boyett
1986 John Clendenin
1986 Patrick Frank
1986 William Funkhouser
1986 Ella Hillman
1986 Stephen Horetz
1986 William Ivey
1986 Helmuth Jacobi
1986 Sidney Maynardv
1986 William McClain
1986 Coleman Meadows
1986 Shirley Parker
1986 Fred Sidler
1986 Rosa Smith
1986 Karen Stroud
1986 Paul Varney
1986 Leland Wolfe
1986 E. Wright
1987 James Banks
1987 G. Brooks
1987 Charles Calhoun
1987 Eugene Chambliss
1987 Lucille Cooper
1987 Hoke Copeland
1987 R. Durett
1987 Charles Gowing
1987 Herman Jennette
1987 William Lindsey
1987 Frank Maier
1987 Howard McFarland
1987 Robert Minery
1987 James Moore
1987 Kenneth Newman
1987 Donald Payne
1987 Duane Ruggles
1987 H. Smith
1987 Kenneth Stadler
1988 Ginny Acocella
1988 Terry Barch
1988 Edmund Bevington
1988 Mac Billings
1988 Thomas Boland
1988 Robert D'Reaux
1988 Steve Garner
1988 Hugh Griffis
1988 C. Henderson
1988 Judy Henderson
1988 Lawrence Jefferson
1988 Bion Jones
1988 LeRoy Michels
1988 Mary Norman
1988 James Nunn
1988 Sue Nunn
1988 Frederick Recher
1988 C. Scales
1988 James Trimble
1988 Nancy Worth
1989 Patricia Billings
1989 Willie Billings
1989 Ken Childers
1989 Tim Combs
1989 John Danielik
1989 Grady Daniels
1989 Fred Droms
1989 Ernest Dunbar
1989 Larry Dyer
1989 L. Gay
1989 Roy Goen
1989 Nancy Johnson
1989 Dan Jones
1989 Bill Livesay
1989 Alan Malone
1989 James Newton
1989 John Sharp
1989 John Spiegel
1989 Bob Waltemeyer
1990 Gerald Adamek
1990 Lauren Brown
1990 G. Conley
1990 Philip Davis
1990 Bartow Duncan
1990 Karen Gagnon
1990 William Hampton
1990 Pamela Krohne
1990 Seymour Liebmann
1990 Arthur McClung
1990 Dan Musick
1990 Jack Paxton
1990 Dennis Shields
1990 P. Smith
1990 Jacquelyn Spratling
1990 Robert Stephens
1990 John Sullivan
1990 Carl Wust
1991 Alvin Barge
1991 Larry Boyett
1991 Harold Chitwood
1991 Charles Crisp
1991 Lee Cronan
1991 Karen Danielik
1991 William Duke
1991 Gerald Elliott
1991 Matthew Harner
1991 G. Hill
1991 Lynn LaBudde
1991 Jimmy Massey
1991 James McCoy
1991 Carol Mento
1991 David Muller
1991 Linda Neal
1991 Erik Nielsen
1991 Niles Noble
1991 James Speed
1992 Rex Allred
1992 Gerald Andrews
1992 Nancy Clutter
1992 Timothy Copeland
1992 Frank Grantham
1992 Patricia Hightower
1992 DeWyane Lusky
1992 Sharon Meier
1992 Joe Mills
1992 Timothy Mitchell
1992 William Mundt
1992 Ruth Roebuck
1992 Werner Rogers
1992 Tom Sweet
1992 James Walden
1992 Thomas Wells
1993 F. Ackerman
1993 Edward Anderson
1993 Griffin Bell
1993 Warren Conoly
1993 William Ello
1993 H. Franklin
1993 James Harris
1993 Philip Hood
1993 Sherry Huffman
1993 Dorothy Hunter
1993 Wanda Lawson
1993 Dave Muller
1993 Walter Parker
1993 Catherine Poling
1993 Lewis Pope
1993 Paula Smith
1993 Irwin Tiller
1993 Kathy Turner-Garrett
1993 W. Uchitel
1993 Arthur White
1993 John Worsham
1993 Larry Worth
1995 Robert Allen
1995 Robert Belladonna
1995 David Bodenhamer
1995 Melvin Bolton
1995 James Brookshire
1995 Charles Browne
1995 James Caatledge
1995 Paulette Cagle
1995 Donna Carr
1995 Truitt Cathy
1995 A. Correll
1995 Fred Feltmann
1995 James Fenner
1995 Diana Godbey
1995 B. Heaton
1995 Barry Herrin
1995 Lewis Hicks
1995 Peter Huber
1995 John Huffman
1995 Anita Johnson
1995 Robert Jorns
1995 Caroline Lusky
1995 Jerry Martin
1995 Courtenay Miller
1995 Frank Mills
1995 Charles Mixon
1995 James Morris
1995 William Moses
1995 Richard Myers
1995 Wilmur Owens
1995 C. Phelan
1995 Donald Plunkett
1995 Michael Smith
1995 Walter Stephens
1995 Alvin Townley
1995 Ted Turnbough
1995 Richard Vitaris
1995 David White
1995 Michael Wiedower
1996 C. Alford
1996 Karen Angeli
1996 W. Biggers
1996 Thomas Bowers
1996 Margarette Bryson
1996 Ronald Coleman
1996 Sharon Coleman
1996 James Colvin
1996 Joanne Flanagan
1996 James Kelly
1996 Gregory Laird
1996 James Mackey
1996 George Mingledorff
1996 Charles Peebles
1996 Marcus Popham
1996 Earle Reeves
1996 Tommy Sprayberry
1996 Ron White
1996 Kenneth Williams
1996 Richard Winn
1996 Ruthann Worsham
1997 Charles Cartwright
1997 Leonard Chase
1997 Robert Comegys
1997 David Crow
1997 William Hall
1997 Michael Handyside
1997 Von Hines
1997 Chaarles Kelley
1997 John Lyon
1997 Thomas Perry
1997 Joe Pugh
1997 Robert Reece
1997 Brian Stanford
1997 Robert Taylor
1997 Norman Thomas
1997 Frederick Turner
1997 Sidney Turner
1997 Paul Vickers
1997 Janet Walker
1997 William Wienberger
1997 William Wilkin
1998 J. Adams
1998 Bill Bass
1998 Robert Bird
1998 Betty Boatright
1998 Mickey Goodson
1998 Gail Greene
1998 Mary Honiker
1998 Kim Kaumeyer
1998 Walter LaRoche
1998 Cathy Lyon
1998 Charlie McKinley
1998 Earl Miller
1998 Robert Price
1998 Don Prince
1998 George Roebuck
1998 Beulah Ross
1998 Mark Shephard
1998 June Stanford
1998 Brent Summers
1998 Tommy Treat
1998 Lorance Yates
1998 Lawyer Atkins
1998 Richard Chastain
1998 Carolyn Clark
1998 June Coleman
1998 Robert Coleman
1998 Steven Crew
1998 Frank Cullins
1998 Marilyn Dunsmore
1998 Steven Fisher
1998 David Grant
1998 Jack Guynn
1998 Michael McArthur
1998 Geoffrey Miller
1998 Thomas Moorman
1998 Robert Murtha
1998 Pam Peterson
1998 William Sexson
1998 Thomas Stow
1998 Nelson Toebbe
1998 Franklin Trimble
1998 Wayne Williams
1998 Dom Wyant
2000 Burt Bickerstaff
2000 James Biddle
2000 David Champa
2000 John Cowart
2000 Daniel Dennison
2000 Dennis Esler
2000 David French
2000 David Grinnell
2000 Mark Harris
2000 Glen Jackson
2000 John Jenkins
2000 Lewis Miller
2000 Tom Morin
2000 Betty Reeves
2000 Rich Rohlwing
2000 Barry Sample
2000 Michael Smith
2000 Jimmy Wardlaw
2000 Sid Williams
2000 Hank Wittel
2001 Tim Bentsen
2001 Jerry Brewster
2001 Dr. Roy Brooks
2001 Alfred Byrd
2001 Joseph Cegala
2001 Thomas Cole
2001 Donald Edwards
2001 John Fleming
2001 Daniel Greene
2001 Sharon Hallberg
2001 Dave Heusinger
2001 Kenneth Lloyd
2001 Gary McClanahan
2001 Samuel Miller
2001 Floyd Newton
2001 Lynn Nolan
2001 John Parker
2001 Randy Rizor
2001 John Schellack
2001 Don Snyder
2001 Glenn Sturm
2001 Walter Todd
2001 Delores Travitt
2002 Kip Berry
2002 Robert E. Branford
2002 Florence Burnside-Stephens
2002 James Copeland
2002 David L. Cox
2002 Ellen Dorsher
2002 Kathy H. Esler
2002 Terry A. Graham
2002 Susan M. Hardy
2002 Delores Hubbard-Brooks
2002 Gregory D. Lindquist
2002 Dennis M. Love
2002 George T. Manning
2002 John J. McCracy
2002 Janet R. McKinley
2002 R.H. "Bob" Moore
2002 Fred J. Mortensen
2002 Dennis P. Mullen
2002 Emory W. Mulling
2002 Kathleen C. Murphy
2002 Mark L. Ritchie
2002 Robert W. Smith
2002 James K. Tabb Sr.
2002 Robert Threatt
2002 Ollie Trimble
2003 Richard C. Angeli
2003 William Bennett
2003 Charles C. Brooks
2003 Stephen Carter
2003 Greg Cook
2003 Nola A. Daniel
2003 Paul Gritz
2003 Vivian M. Gulledge
2003 Michael Heekin
2003 David H. Hicks
2003 Mark Kopel
2003 John J. Lentini
2003 Joseph L. Longoria
2003 Robert McKeon
2003 Richard Myrick
2003 Mary Parker
2003 John Pelick
2003 Bertram Sears
2003 Frank Simmons
2003 William L. Smith
2003 James H. Stewart
2003 Carl Ware
2003 Lynn Weiss
2004 John Keeshen, III
2004 Tom Kilpatrick
2004 Richard Knieriem
2004 Andrew Kossowski
2004 Eric Mowris
2004 Ralph Owen, Jr
2004 Michele Parks
2004 Donald Perry
2004 Denise Summers
2004 Donald Wheat
2005 Timothy Aumann
2005 Geoffrey Barnes
2005 Patrick Bonito Sr
2005 Elaine Brooks
2005 David Burge
2005 Mary Byrd
2005 Rev Harry Cleveland
2005 John Clower
2005 Larry Cohran
2005 Cheryl Fitzgerald
2005 Ross Goddard Jr.
2005 Michael Gulledge
2005 Richard Hallberg
2005 John Heagy, III
2005 Robert Keller
2005 Leon McElveen
2005 Gerald Neidert
2005 Edward Orr
2005 Tom Pakurar
2005 Marilynn Parker
2005 Kevin Peterson
2005 Charles Pineo, III
2005 Paul Porwoll
2005 Joe Shields
2005 Whitfield Smith
2006 Roger Allen
2006 Kenneth Ashley
2006 Kenneth Barton, Jr
2006 Cary Bradley
2006 Deborah Cohran
2006 Ted Crouse, Jr
2006 George Downs, IV
2006 Mark Dunaway
2006 Robert Fitzgerald
2006 Deborah Gibson
2006 Delores Harmon
2006 W. Phillip Holt
2006 Buszeda Hudson
2006 Jennell Hunt-Warren
2006 Charles Joyner
2006 Elizabeth Lewis
2006 Rev. Dr. Frank Lewis
2006 Warren Martin
2006 Harry McNeel
2006 Kernie Northcutt
2006 Dennis Rowe
2006 David Schimmel
2006 Pat Schmidtke
2006 Eric Steindorf
2007 James Breedlove
2007 Tom Bulger
2007 John Cherry
2007 John Crew
2007 Otto Froehlich
2007 Fred Gates
2007 Michelle Gillett
2007 Cathy Helms
2007 Janet Horton
2007 Joseph Ingram Sr.
2007 Gail Karas
2007 George Kay
2007 Wayne Miller
2007 Henry Molinet
2007 John Overcash
2007 Earl Owens
2007 Dr. Dumas Shelnutt
2007 Terry Strickland
2007 Tim Tassopoulos
2007 Trent Trees
2007 Peter Voorhees
2007 Mary Ellen Yeomans
2007 Timothy Ziolkowski
2008 Paula Anglin
2008 Edward Carney
2008 Archie Crain
2008 David Denault
2008 David Eastis
2008 Gary Fayard
2008 Vinny Ferguson, III
2008 Darren Gillett
2008 Edloe "Penny" Jones
2008 William Lawrence
2008 Robert Melton
2008 Omari Murphy
2008 Ray Ramos
2008 David Rundell
2008 Steve Sitton
2008 Randy Townsend
2008 Beverly Walker
2009 Douglas Bahr
2009 Dan Bowden
2009 Rodrigo Cano
2009 Robert "Bob" Cato
2009 Mark Conard
2009 Debbie Eastis
2009 Jeffrey Glaze
2009 John Guerin
2009 Tom Harden
2009 Steve Harrison
2009 Ron Hughes
2009 Stuart Johnson
2009 Jack Reece
2009 Thomas Rhyne
2009 Jerome "Jerry" Travers
2009 Christopher Womack
2009 Sandy Yates
2010 Bert Bender
2010 Dr. Viola Blackshear
2010 Brian Campbell
2010 Gary Dunsmore
2010 Harry Evans
2010 William Grasse
2010 Donald Haynie
2010 James Hembree
2010 David Karas
2010 Alan Kemp
2010 James (Jimmy) Love
2010 Dora Martin
2010 Kevin Murphy
2010 James Pruitt, Sr.
2010 Lee Rhyant
2010 Morgan Robertson
2010 William "Bill" Russell
2010 Gene Thorncroft
2011 Robert (Bobby) Bloodworth
2011 Sheila Burnett
2011 Thomas Burnett
2011 Julian Carter
2011 Alicia Chapman
2011 Steven Danielek
2011 Eric Flamm
2011 Mike Hall
2011 Thomas Haltom, MD
2011 Charles Hebert
2011 Douglas Kirk
2011 Gregory Knight
2011 John Merkin
2011 Kerry Patuka
2011 Hassan Rafig
2011 Douglas Rogers
2011 Jere Stokely
2012 David Ariail
2012 John Ballard
2012 Sherry Barger
2012 Jenny Chapin
2012 Dr. Joyce Cosby-Harris
2012 Damon Edmondson
2012 Lester Harris
2012 Melissa Ludwig
2012 Wayne Marcinko
2012 Richard Morales
2012 Scott Parker
2012 Wade Patrick
2012 Jesse Seago
2012 Stephen Tipton
2012 Jesse Winfrey Sr.
2012 Degas Wright
2013 Mike Anderson
2013 Amelia Colvard
2013 George Fenn
2013 James Gilpatrick
2013 Sam Harris
2013 Randy Hirose
2013 John Kilpatrick
2013 Joyce Kuhstoss
2013 EG Lassiter
2013 Mark Prestwich
2013 Alan Stensland
2013 Sharman Sykes
2013 Donna Vinson
2013 Steven "Trigger" Williams
2013 Dr. Carlton Wilson
2014 Brent Allen
2014 Audrey Bagby
2014 Cliff Barger
2014 Don Dodge
2014 Paula Evans
2014 John Gollner
2014 Henvil Grant
2014 Samuel Harley
2014 Fontaine Kohler
2014 Dan Morgan
2014 Jerry Nix
2014 Donal Olds
2014 Jean Veeneman
2015 Stephanie Daniels
2015 Bill Eidson
2015 David Jaracz
2015 Hank Linginfelter
2015 Steve Logan
2015 David Moody, Jr.
2015 Sam Olens
2015 Marianne Parker
2015 Graeme Payne
2015 Alexander Robbins
2015 Elliott Segall
2015 John Smith, Jr.
2015 Louis Todd
2016 Philip Hancock
2016 Jim Beddow
2016 Gene McFarland Cranford II
2016 Charles P. Copeland
2016 Steven S. Dunlevie
2016 Kevin Fears
2016 John Giobetti
2016 Lewis F. Hays
2016 Gary Guerino
2016 Jeff Hunt
2016 Valerie McCray
2016 Seth Ogram
2016 Bob Ott