Scout Days
Scout Days are unique opportunities for your family to attend exciting experiences around the Atlanta Area with other Scouting families. All Scout Days are offered at a discounted price of admission, and a portion of the proceeds from each Scout Day is given to the Atlanta Area Council.
Each year the council partners with various local and national organizations to bring family-friendly activities to our Scouts at a discounted price. Our partners include the Atlanta Braves, the Atlanta Hawks, Ringling Brothers, the Georgia State Capitol and more.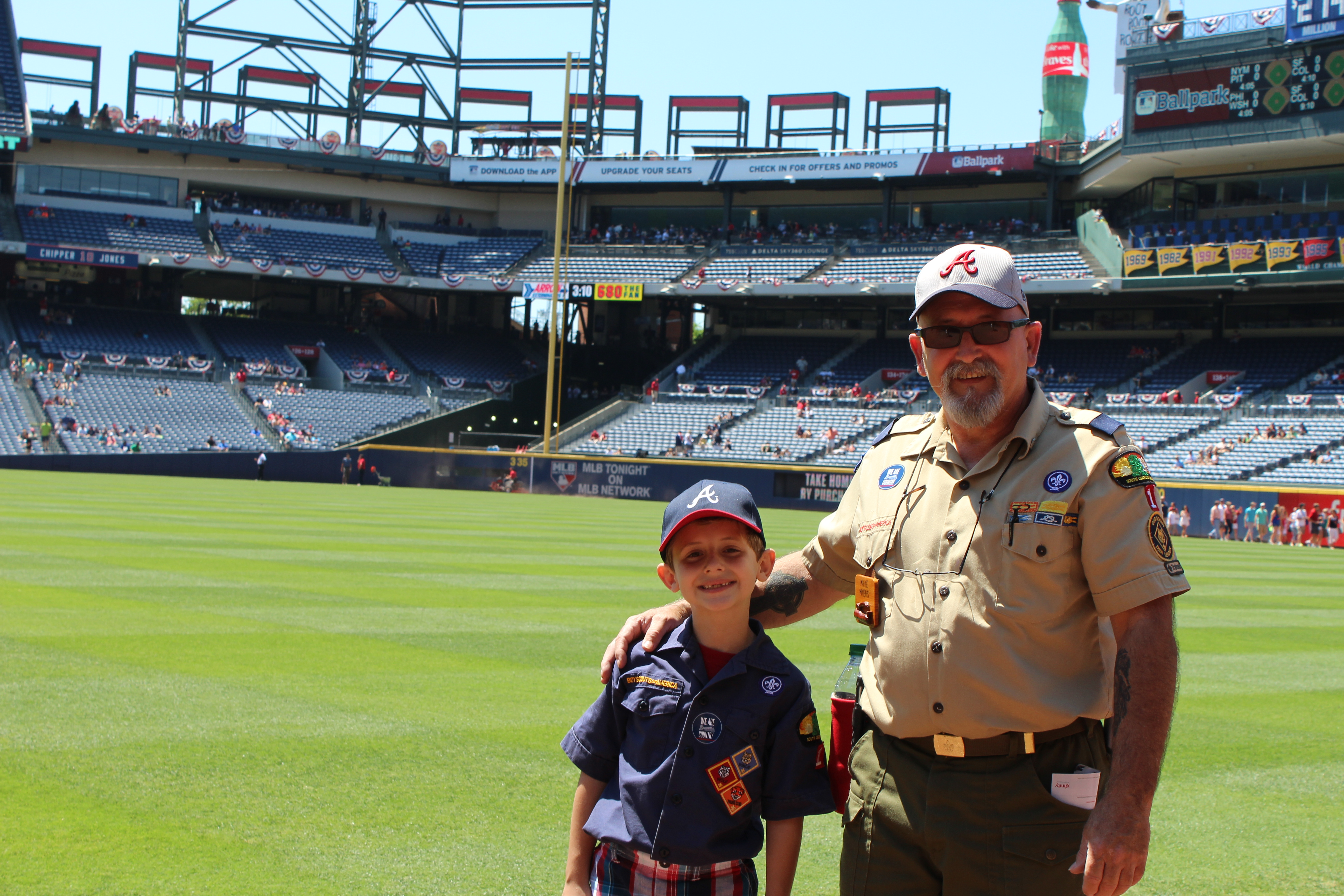 Upcoming Scout Days
Take a hike, play a round of mini-golf, catch a show, and explore Stone Mountain Park with Scouts from across Metro-Atlanta. Scouts in attendance will receive a free comemorative patch. Use Promo Code "SCOUTDAY" for discounted admission and patch.
Join hundreds of Scouts and their families in welcoming the Atlanta Falcons to Mercedes Benz Stadium! This year's Scout Day with the Falcons, against the Jacksonville Jaguars, is the first in the Falcons' new home. Scouts will receive a commemorative patch for attending. Use promo code "boyscouts" for discounted tickets and a commemorative patch.
Welcome the Atlanta Braves to their new home: Sun Trust Park! Cheer on the Braves in their first season at the new ballpark, across the street from our own Volunteer Service Center.
Unite and Conquer with Atlanta United in their brand new home: Mercedes Benz Stadium! Cheer on Atlanta's brand-new MLS club as they take on Tornoto FC and get an exclusive Scout Day patch! Click here to order discounted tickets using promo code "BSA".
Join the Georgia Tech Yellow Jackets in honoring our nation's veterans at this special Veteran's Day Scout Day. Then cheer the Jackets on as they play the Virginia Tech Hokies!