College of Commissioner Science
The Atlanta Area Council's annual College of Commissioner Science provides supplemental training on a broad range of topics for commissioners. (Click for a description of the commissioner's role.) It's an excellent opportunity for both new and experienced commissioners to expand their skills, share their experiences and build their Scouting network.
Each year, the College offers the participant a range of classes covering a variety of topics relevant to commissioners. Courses are available for unit commissioners, new-unit commissioners, roundtable commissioners, district/assistant district commissioners
To encourage participants to build on previous learnings, it is structured in an academic format beginning with Bachelor Courses, followed by Master Courses and then rounding out training with the Doctor of Commissioner Science Degree. Continuing Education courses continue the training.
NEXT EVENT
Date: Saturday, February 28, 2015, 8 am - 5 pm

Add to calendar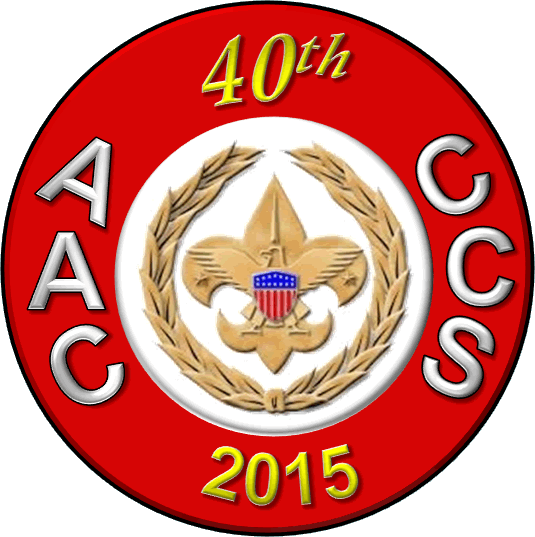 Location: United Parcel Service (UPS) Headquarters
55 Glenlake Pkwy NE
Sandy Springs, GA 30328
Cost: $20 Before Sunday, February 15th, $30 after
Registration Deadline: Wednesday, February 25th
Classes: Download and review before registering.
Classes change each year.
Register: Register online.
Memorabilia: Order form for 40th Anniversary Memorabilia
Order Deadline: Sunday, February 8th
Questions: Contact Eric Steindorf, College Dean
Important Links
Commissioner College Theses
Previous Commissioner College Theses are availble for review. These theses may be obtained by contacting Mark Kopel using this form (click to open). Mark has provided the following indexes to help locate those theses that will be the most helpful.
Index by Author (Word Document)
Index by Category (Word Document)
Index by Year (Word Document)