Popcorn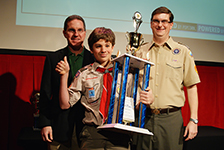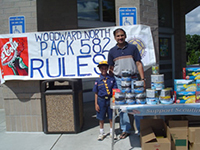 It's Not Too Late

: Click here to register your Unit for the 2016 Popcorn Sale!
New for 2016 Popcorn Sale Commission Structure
Show and Sell / Take Order Commission Structure
Base Commission - 30%
Sell popcorn
Receive 30% commission on all Show And Sell/Take Order Sales
Base Commission Plus - 35%:
Attend Unit Kernel Training
Attend Council Kickoff
Pick up popcorn on time (relative to the Show And Sell/Take Order dates)
Pay popcorn balance to Atlanta Area Council by 12/8/16
35% plus 50% of Growth:
Fulfill all requirements for 35% commission
PLUS grow any sale amount over 2015 total sale
Online Sales Commission Structure
Units receive 50% Commission on all online sales
Congratulations to our Winners!
Units that registered to sell popcorn by April 30th were entered into a drawing for 1 of 3 fantastic prizes. Congratulations to our winners:
GoPro - Pack 61, Silver Comet District
Apple Watch Sport - Troop 608, Button Gwinnett District
$100 Amazon Gift Card - Pack 787, Southwest Atlanta District
The Popcorn Sale is Important!
• Scouts gain confidence, salesmanship and communication skills, and a sense of accomplishment. The popcorn sale is not about selling popcorn, it's about promoting Scouting and the Scouting ideals!

• Units have the ability to fund their entire year's program through the popcorn sale alone (45% of selling Units last year achieved this). We have also changed the ordering guidelines and Units are allowed to order by container and not by the full case (Take Order only). This reduces the risk of having left over product at the end of the sale.
• The popcorn sale helps the Council raise money for improving the summer camp facilities/building new camp locations, offering more extensive training for our volunteer leaders and members, and helping us get to know and serve the needs of our volunteers and Units better.
Popcorn Sale Resources
There are plenty of good reasons for your Scouts to take part in the annual popcorn sale! Besides the money that can be earned for camp and Scouting activities throughout the year, Scouts learn valuable skills like teamwork, goal setting, time management and salesmanship - just to name a few.
These resources have all sorts of useful information to aid you and your Unit in the popcorn sale and, as always, we are here to help answer any questions that you may have. Just email Emily Rendini.
2016 Resources