Cub Scouts & Webelos Summer Camp
Summer Overnight Resident Camp at Bert Adams Scout Camp
Cub Scout Summer Camp is overnight resident camp for Cub and Webelos Scouts at Bert Adams Scout Camp near Covington, Georgia. This all-inclusive program includes camping in canvas wall tents, healthy meals in the air-conditioned dining hall, and access to modern shower and restroom facilities.
There was 5 sessions of Summer Camp in 2016. Scouts can attend with their Pack or with their family. If the Pack is not going, come as a family! Lots of Cub Scout families attend Summer Camp on their own.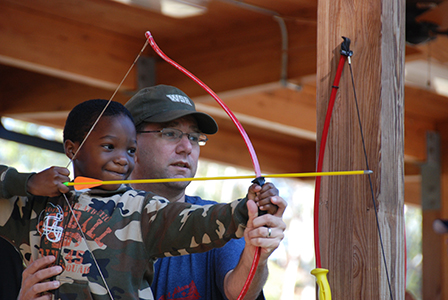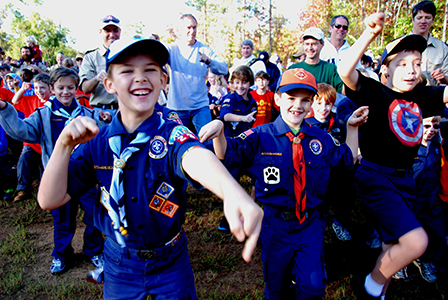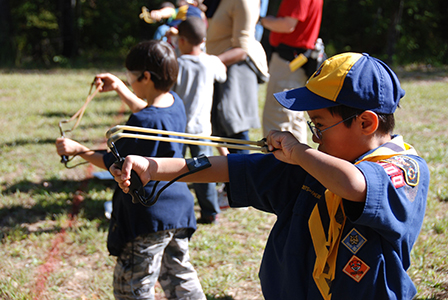 2016 Cub Scout Summer Camp Schedule
Remember, the whole family can attend most sessions. Come as a Pack, Den, or Family!
Activities:
Belt Loops
Shooting Sports
Water Activities
Outdoor Basics
Handicrafts
and More!
2016 Cost:
Webelos Week: $280* per Scout, $100 per Adult
Cub & Webelos 1/2 Week Sessions: $195* per Scout, $85 per Adult/Sibling
There is a $10 additional charge for Webelos II participating in the Outback Adventure.
Leadership Requirements
For all Scouts the required minimum adult leadership provided by the unit is:
1 Scout: 1 Parent
2-4 Scouts: 2 Leaders
5-8 Scouts: 3 Leaders
9-12 Scouts: 4 Leaders
Forms & Resources