2016 Camp Card Sale
We're Selling Camp, Not Just Discount Cards
While the Camp Card discounts are a great plus, what you're really selling is character and a better community. What you are really doing is making sure every Scout can benefit from summer camp.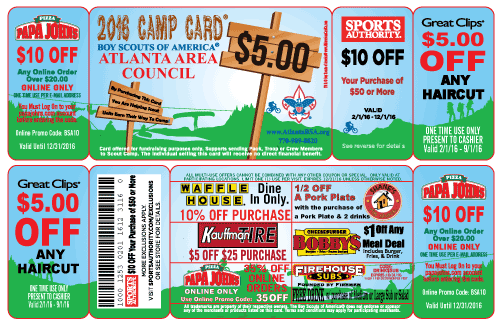 ---
Details on the 2017 Camp Card Sale will be released soon.
---
Questions?
We are creating a "FAQ" page. Click here to submit your questions. Our goal is to update the Q&A page with responses to your questions.