Now Hiring: Development Director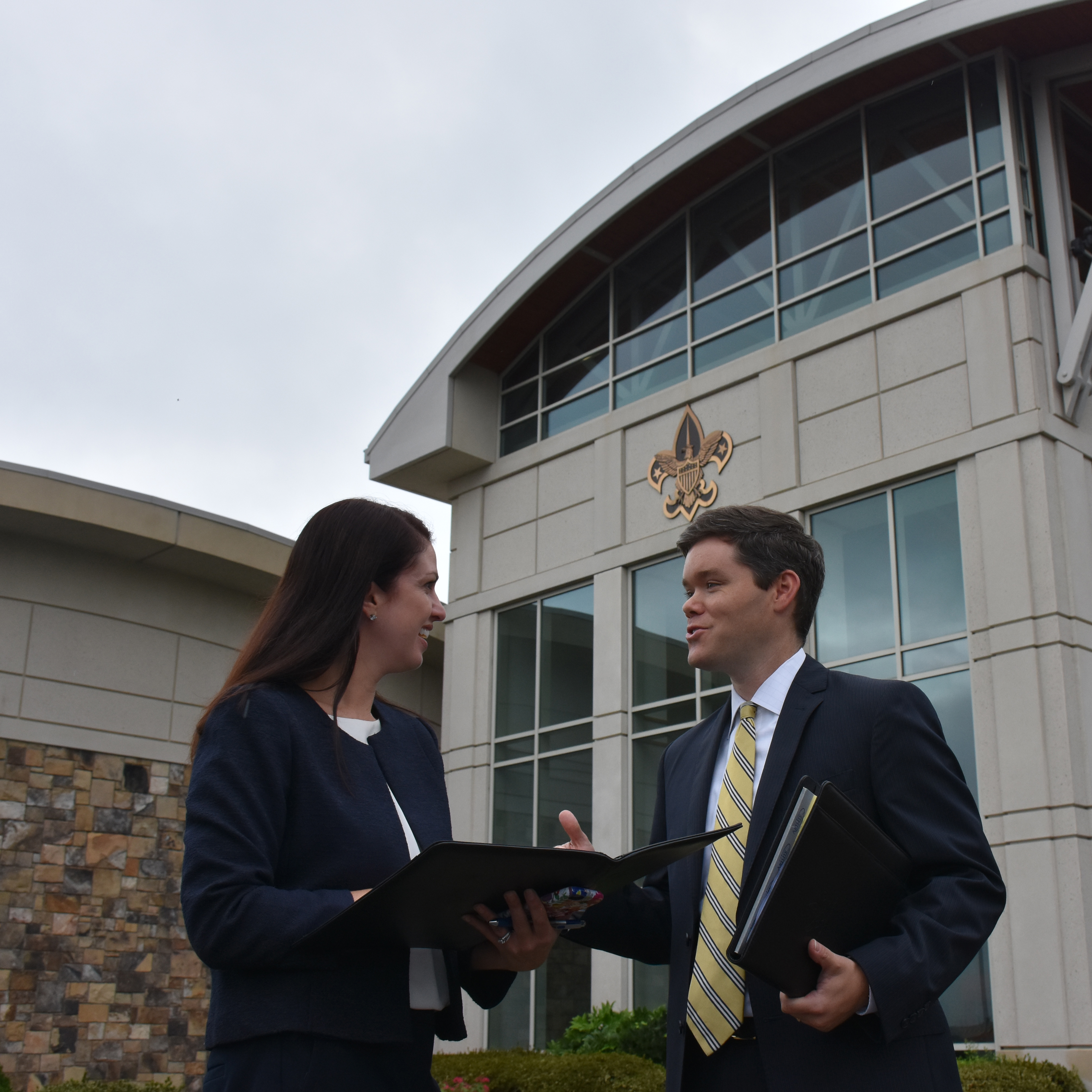 The Atlanta Area Council, Boy Scouts of America serves over 31,000 youth in Metro-Atlanta with a nationally recognized youth leadership program based in the outdoors. With an operating budget of over $11 million, the Council has a diversified stream of revenue which includes funding from an annual operating campaign, six special events, planned giving, and other sources.
The Atlanta Area Council, Boy Scouts of America is currently seeking a Development Director to give leadership, direction, and support of fundraising campaigns. This position involves managing individual and corporate gifts, special events, and annual campaigns. If you have experience in non-profit fundraising and development including special event management, we encourage you to apply.
Development Director Responsibilities and Duties:
Give leadership to the overall annual operating campaign.

Provide resources to staff advisors of sub-campaigns including training, guidance, and manuals.
Work with the marketing department on the design of marketing collateral.
Oversee report meetings.
Work with the fundraising assistant on reporting from Blackbaud.

Give leadership to two special events.

Identify and recruit volunteer leadership and manpower to serve on committee.
Give leadership to committee by planning committee meetings and providing resources and reports.
Lead committee to net approximately $200,000 for each event.
Oversee all event logistics.

Actively identify prospective individual and corporate donors; volunteer manpower; solicit funds; cultivate donors.
Grant writing.
Collaborate with development team and other departments on the management and planning of fundraising events and donor cultivation events
Development Director Qualifications and Skills:
Bachelor's Degree.
4-5 years' fundraising experience.
Foundation relationship and grant writing experience.
Familiarity with Blackbaud or a similar CRM.
Outstanding written, interpersonal and verbal communication skills
Detail oriented, adaptable, organized and able to successfully manage multiple projects and tasks.
Ability to work independently, set priorities, and meet deadlines.
Must be a team player.
Excellent computer and database skills.
Must be available to work some evenings, weekends and extended hours for meetings and events.
To apply, please email your resume and cover letter to Paula Mont.