Nothing says summer time quite like hotdogs and baseball. Now you have the opportunity to throw out the first pitch at your favorite major league game! That's right! Read more...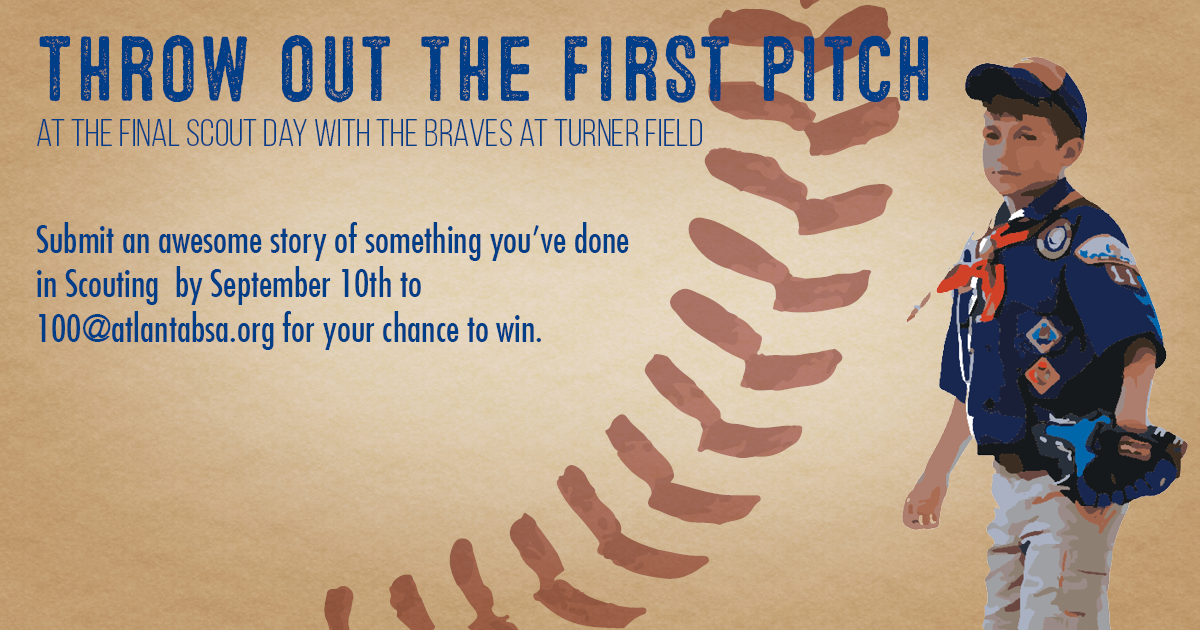 We want to hear your best Scouting story! Tell us about an awesome campout, your Eagle Scout Project or a fun Merit Badge class. Email your story in and you could win the chance to throw out the First Pitch at a Braves Game! Click here for more information.
Get the limited edition Centennial Shoulder Patch
The Atlanta Area Council turns one hundred in 2016, and to celebrate we've created a commemorative patch. This limited edition Council Shoulder Patch, featuring the Atlanta Skyline, will only be available during the anniversary year.
Pick up your limited edition shoulder patch for just $5.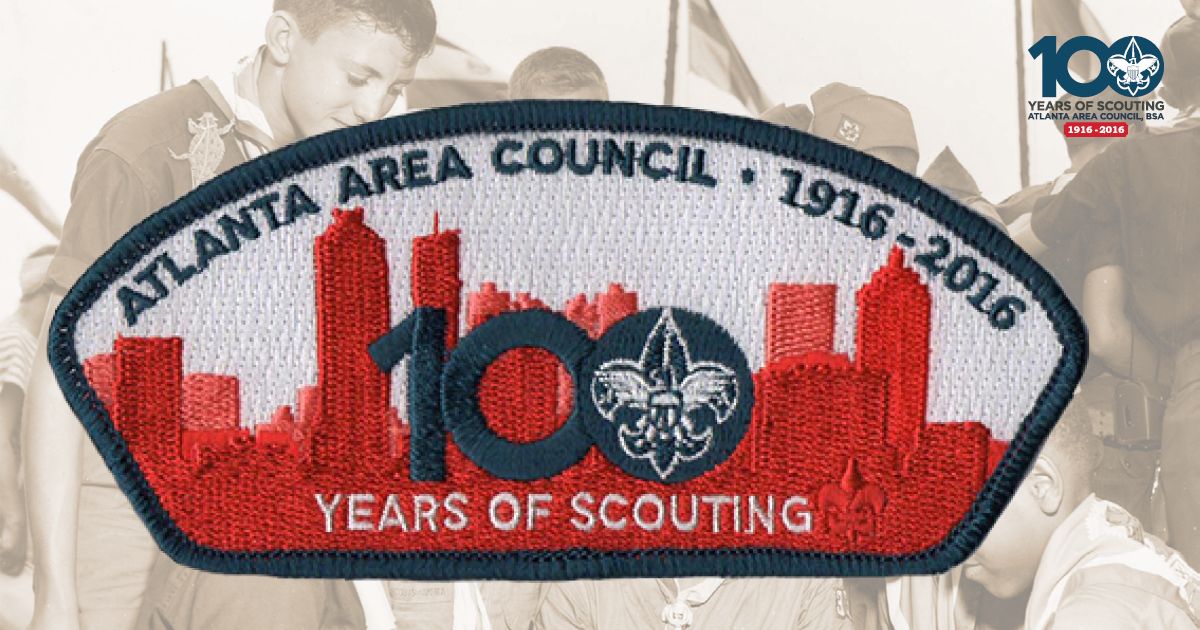 Upcoming Events
| | |
| --- | --- |
| | Allatoona Aquatics Base Merit Badge Classes July 30, 2016 at Camp Allatoona Aquatics Base Small Boat Sailing and Swimming Merit Badge... |
| | Allatoona Aquatics Base Merit Badge Classes August 6, 2016 at Camp Allatoona Aquatics Base Small Boat Sailing,... |
| | This first part of the T3 continuum, The Fundamentals of Training, is designed to help Scouters, regardless of their experience, present effective... |
| | Allatoona Aquatics Base Merit Badge Classes Augsut 13, 2016 at Camp Allatoona Aquatics Base Lifesaving, Kayaking and Canoeing Merit... |
| | Wood Badge is considered the premier leadership training course for Scout Leaders of all levels of the Scouting program. It concentrates on... |
| | The Trainer's Edge, held at the Volunteer Service Center is part of the Train-The-Trainer Continuum. This is the second part of the... |
| | Tiger Parents, join us at the Volunteer Service Center for an exciting program geared towards getting you and your Tiger Scout off on a good foot,... |
| | Come cheer on the Georgia Tech Yellow Jackets as they take on Vanderbilt! Tickets are only $28 each with special events just for... |
| | Allatoona Aquatics Base Merit Badge Classes September 17, 2016 at Camp Allatoona Aquatics Base Canoeing, Fishing, Rowing and Small Boat... |
View all upcoming events