It is officially summer, and that means one thing: It's time for CAMP! Whether your Scouts are headed to Cub Scout Day Camp, or to the beautiful Bert Adams or Woodruff Scout Camps, we can guarantee one thing, they are going to have a blast! Read more...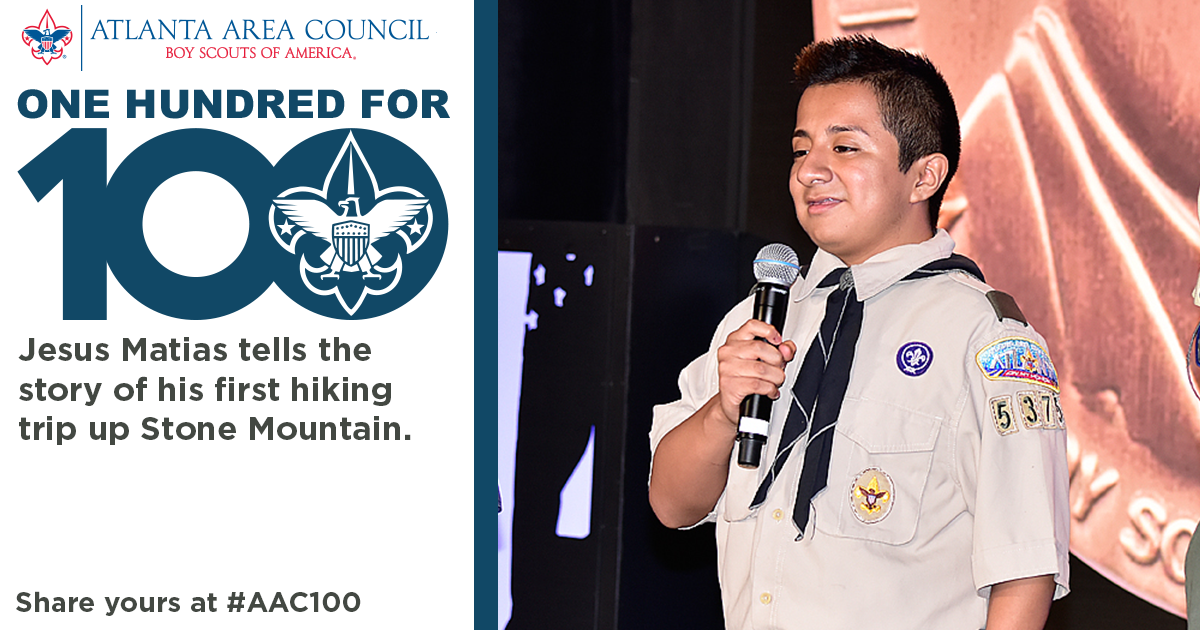 In honor of the 100th anniversary of the Atlanta Area Council we're collecting and sharing one hundred of the best stories in Council history. We want to hear what you've done in Scouting and what it's mean to you. Scouts, leaders and parents are invited to shoot a video, write an article, or send in some photos to be a part of this project. Click here for more information.
Get the limited edition Centennial Shoulder Patch
The Atlanta Area Council turns one hundred in 2016, and to celebrate we've created a commemorative patch. This limited edition Council Shoulder Patch, featuring the Atlanta Skyline, will only be available during the anniversary year.
Pick up your limited edition shoulder patch for just $5.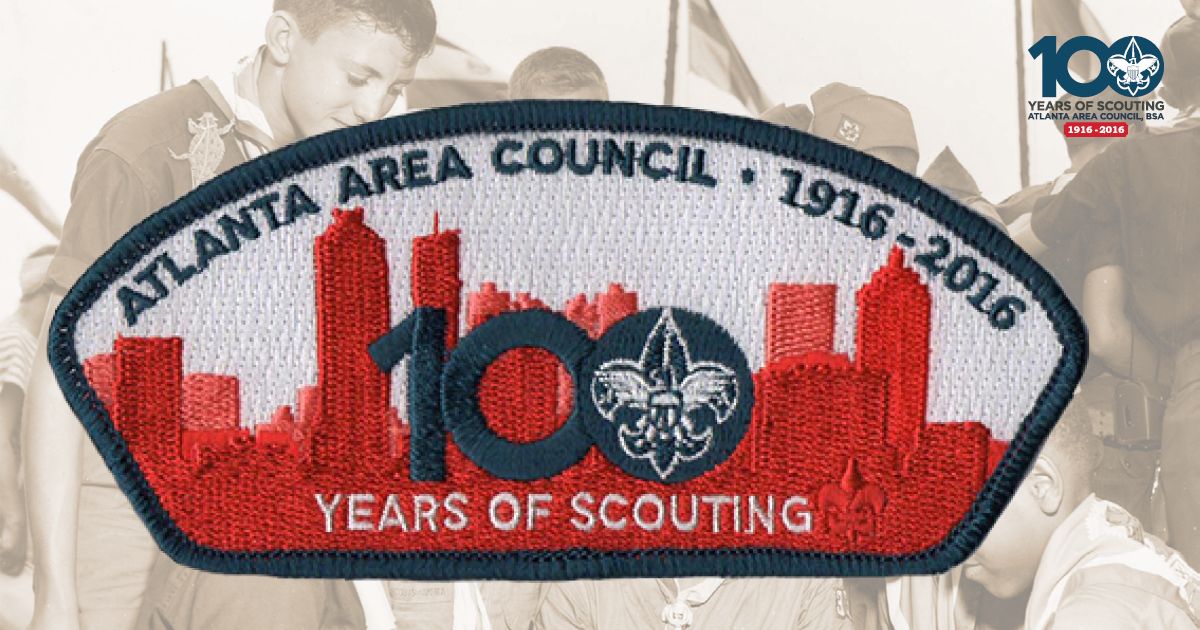 Upcoming Events
| | |
| --- | --- |
| | Allatoona Aquatics Base Merit Badge Classes July 9, 2016 at Camp Allatoona Aquatics Base Canoeing, Lifesaving and Rowing Merit Badges... |
| | Allatoona Aquatics Base Merit Badge Classes July 16, 2016 at Camp Allatoona Aquatics Base Kayaking and Swimming Merit Badges... |
| | Allatoona Aquatics Base Merit Badge Classes July 23, 2016 at Camp Allatoona Aquatics Base Canoeing, Fishing and Lifesaving Merit... |
| | Council Coordinated Committee Meeting July 27, 2016 at the Volunteer Service Center Please join us for the next Council Coordinated... |
| | Allatoona Aquatics Base Merit Badge Classes July 30, 2016 at Camp Allatoona Aquatics Base Small Boat Sailing and Swimming Merit Badge... |
| | Allatoona Aquatics Base Merit Badge Classes August 6, 2016 at Camp Allatoona Aquatics Base Small Boat Sailing,... |
| | This first part of the T3 continuum, The Fundamentals of Training, is designed to help Scouters, regardless of their experience, present effective... |
| | Allatoona Aquatics Base Merit Badge Classes Augsut 13, 2016 at Camp Allatoona Aquatics Base Lifesaving, Kayaking and Canoeing Merit... |
| | Wood Badge is considered the premier leadership training course for Scout Leaders of all levels of the Scouting program. It concentrates on... |
View all upcoming events